Arnold Schwarzenegger Reacts To His Daughter Katherine's Pregnancy New; Hopes His Grandkid Doesn't Take His Accent
Actor Arnold Schwarzenegger who is thrilled to welcome his grandkid. His daughter Katherine is pregnant and the actor hopes his grandkid doesn't take his accent, LOL!!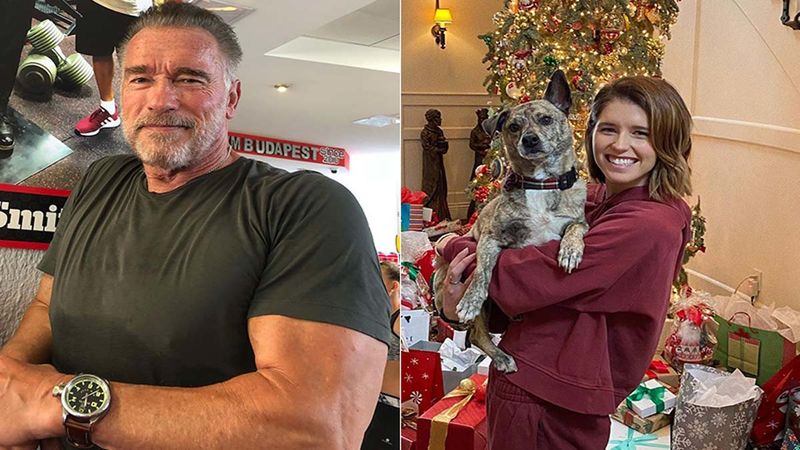 Terminator actor Arnold Schwarzenegger is quite thrilled to take on a new role in his life. The actor's daughter Katherine Schwarzenegger who is expecting her first child with her husband and Guardians Of The Galaxy star Chris Pratt has left the senior actor bubbling with joy. The actor like any other grandparent just can't wait to experience this joy of being a grandparent to his daughter's child. But not before he jokes about hoping the child not inheriting his accent, which would be the worst thing according to him. LOL! The couple broke the news of expecting their first child in April 2020.
Arnold Schwarzenegger who appeared on The Tonight Show Starring Jimmy Fallon just couldn't stop gushing about eagerly waiting to live these moments in the upcoming days. From expressing this being a total bliss to playing with his grandchild, the actor has already thought of many things he would do with the arrival of his grandchild. He said, "Yeah, can you believe that? I mean, that is really exciting news that Katherine now, you know be pregnant and have a baby—I don't know when exactly. Sometime this summer. And, inevitably, I'm really looking forward to playing around with whatever it is, she or he, and have some fun."
He further added, "I think this is kind of a unique experience. But I was just thinking about the gene pool. I mean, think about this for a second: It is part Kennedy and part—you know, there are three gene pools here. You can do Kennedy, Schwarzenegger and Pratt."
Continuing further he adds, "I mean, we can do anything. We can go and solve the Cuban Missile Crisis, we can go and kill Predators with our bare hands and we go and train dinosaurs. I mean, think about this. That is a lot of power here."

Image Source: Instagram/schwarzenegger/katherineschwarzenegger