Avengers: Endgame Star Josh Brolin AKA Thanos Trolled For Sharing An Intimate Pic Of Wife; Gives A Befitting Reply
Avengers: Endgame star Josh Brolin, the villainous Thanos recently took to his social media to share a sexy and intimate picture of his wife. After sharing the picture, while fans poured love on the picture, one fan trolled the star for the same. Responding to the troll, Josh Brolin lashed out at the troll on social media giving a befitting reply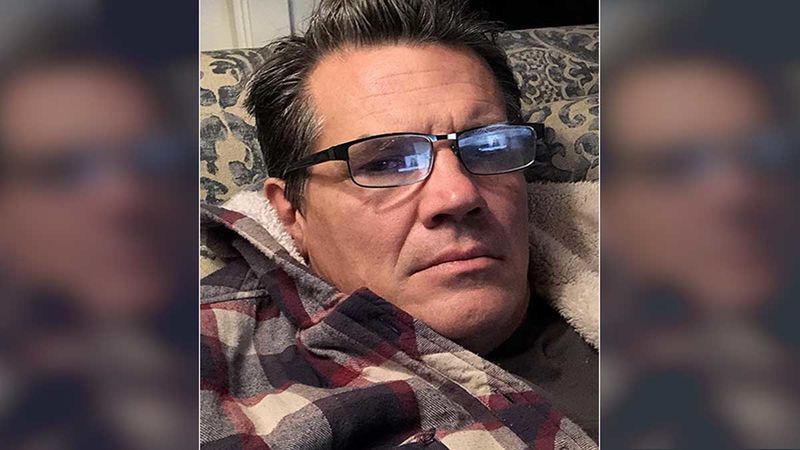 The Marvel film Avengers: Endgame has minted a huge amount of money at the worldwide Box-Office and was well received by the fans as well. As the film features Hollywood star
Josh Brolin
playing the character of Thanos, he is obviously famous and has many followers on social media. He recently took to his social media to share a sexy and intimate picture of his wife. After sharing the picture, while fans poured love on the picture, one fan trolled the star for the same. Responding to the troll, Josh Brolin lashed out at the troll on social media giving a befitting reply.
Avengers: Endgame actor Josh Brolin got married to wife Kathryn Brolin in September 2016 for the third time. On Instagram, the 51-year-old shared an intimate and sexy picture of wife, Kathryn Brolin and got trolled for in return. In the black and white picture, Kathryn is spotted teasing with a rose while she comfortably poses in sexy lace lingerie. While many fans left comments praising the beauty of the 32-year-old, one fan in particular commented, "Why show your wife's body off on the internet it's not good, God wants her to cover her body and not expose her body," asking the Josh to stop showing off his wife's body on the internet, and instead mentioned that God wants her to cover it and not expose it in public. Also Read:
Josh Brolin AKA Avengers' Thanos Tries Butthole Tanning But Ends Up 'Burning His Pucker Hole' Instead, OH SNAP
Check out the post:
Replying to the comment made by the troll, Josh Brolin gave a befitting reply lashing out at the troll. He wrote, "@yyacobb I just spoke to God and God asked me to please ask you to shut the fuck up and go to take a shower." While Josh Brolin's reply got about 17733 likes on Instagram, many fans left comments lauding the actor for his reply.
Needless to say, Josh Brolin literally roasted the troll on social media, and his fans can't help but praise him for his move.
Clearly, in the social media age, with all the trolling on the internet, even stars are not keeping a foot behind in giving back befitting replies. Work-wise, Josh Brolin last made an appearance in Russo Brother's Avengers: Endgame and is set to star next in the 2020 release 'Dune'.
Image source: Instagram/ Josh Brolin