Bachelorette Star Mike Johnson Reveals Demi Lovato 'Kisses Really Well'
Looks like things are going great between the Bachelorette star Mike Johnson and pop singer Demi Lovato. Now, Mike has opened up about his relationship with Demi and also revealed what kind of a kisser Demi is!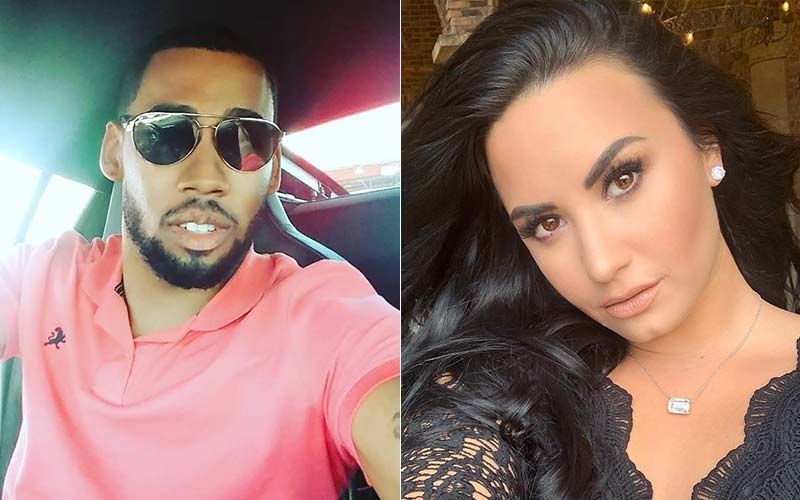 The Bachelorette star Mike Johnson and American pop star Demi Lovato have been spending some time together. Looks like what started as Demi casually confessing her crush on Mike by sharing a picture of him and captioning it with "Mike I accept your rose," has now turned into something more as the two have been spending time lately and getting to know each other. Mike told E! News, "I think she's absolutely fantastic and I don't want no pressure on her, no pressure on me, we're just trying to get to know each other."
And now, during a recent interview with Bachelor Nations's favorites- Ben Higgins and Ashley Iaconetti on iHeart Radio's Almost Famous podcast, Mike revealed that Demi is a good kisser and that they have gone on multiple dates. On iHeart's Almost Famous podcast, Mike Jonson said, "We've gone on more than one date. I like her tattoos. We both have a lot of tattoos and she kisses really well. I'm getting to know her for her." He also shared, "For one, I'm all about her too and she definitely was the aggressor. I find it incredibly sexy. I love that." Now, the two are often liking and commenting on each other's posts on social media. However, he hasn't confirmed their relationship status. Mike said, "What scares me about it is that if Demi and I were not to become boyfriend/girlfriend, how people perceive that, which honestly I shouldn't give two s***s about. We do like each other and we are getting to know each other, but what if it were not meant to be? Then people are gonna speculate."
Interestingly, Mike also revealed in the same interview that he has not listened to a lot of Demi Lovato songs. "Me and my homies, we have not listened to a lot of Demi Lovato songs. It's not because of her, it's just because of genre. That's not our go-to genre."
Image Source: Instagram/mikejohnson1_/ddlovato