Besties Jennifer Aniston Aka Rachel Green, Courteney Cox Aka Monica Geller Were Fighting Behind The Curtains Of Friends Reunion Special? Deets HERE
Fans of the sitcom Friends were thrilled to watch the cast of six, including besties Jennifer Aniston and Courteney Cox, get together for a special episode. According to a report, Jennifer and Cox were fighting behind the scenes of the Friends: Reunion Special. Read On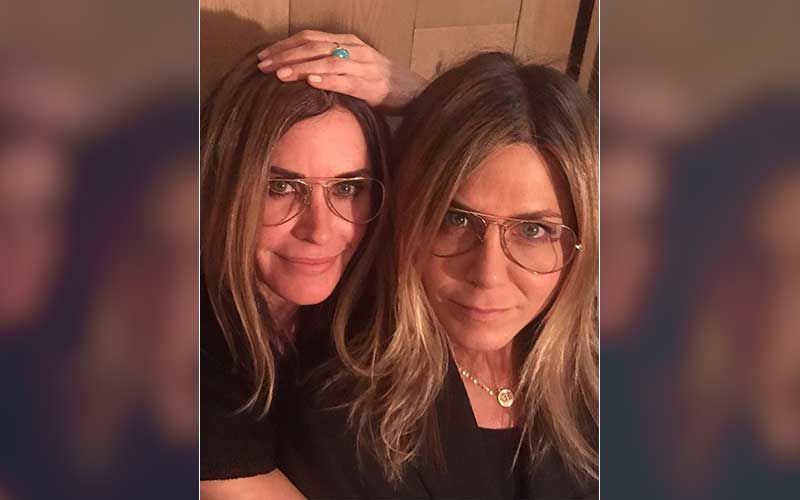 The Friends: Reunion Special released on May 27, 2021 worldwide. The cast of six- David Schwimmer, Matthew Perry, Lisa Kudrow, Courteney Cox, Matt LeBlanc, and Jennifer Aniston came back together to chat about the blissful legacy of the 90s sitcom. Fans of the sitcom Friends were thrilled to watch the cast of six, including besties Jennifer Aniston and Courteney Cox, get together for a special episode. However, one tabloid is reporting that Jennifer and Cox were fighting behind the scenes of the Friends: Reunion Special.
According to a report in The National Enquirer, Jennifer Aniston was "hogging" the spotlight while filming for the promos and interviews for the big event. As per the report, this made Cox upset. An unnamed source in the report said, "The producers wanted Jen to take centre stage at most of the interviews and promo ops, and nobody really argued with that at the time because there was an informal understanding that the others would still get plenty of headlines." The source added that what was to be a reunion "quickly turned into the Jennifer Aniston show." The report mentioned that Cox had a problem with Jennifer being "very bossy and egotistical." The insider also claimed, "Courteney found it ironic Jen would make such a big deal about her 'feelings' for David, given that Jen always denied it back in the day!"
Gossipcop.com investigated the truth behind the story and debunked it. As per the website's report, a source close to Aniston denied the allegations. The report pointed out how in the press interviews for the special, the attention and screen time that everyone got was 'evenly divided'. About Cox being mad about Aniston and Schwimmer's mutual crush being revealed, the website explained how the special did not spend much time on that topic. It was only addressed and the conversation between the cast moved on.
Image source: Instagram/ ; SpotboyE Archives