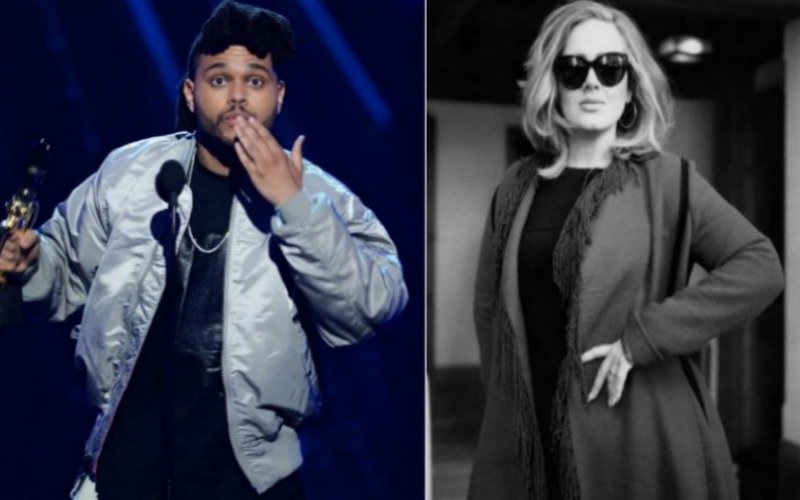 Your browser does not support the video tag.
The Billboard Music Awards ceremony was held at the T-Mobile Arena in Las Vegas on Sunday. We got the complete winner's list for you.
The night belonged to The Weeknd. He won a clump of awards totalling eight.
He was the winner in the Top Hot 100 Artist, The Top Sales Artist, the Top Radio Songs Artist and the Top Streaming songs artist award.
To top it all, he also bagged the award in the Top R&B Artist category.
His album, Beauty Behind the Madness was the Top R&B Album.
The Top Streaming Song in Audio was The Hill by Weeknd.
The Weeknd signed off the night with the Top R&B Song award for The Hills.
It was a smashing evening for Adele too. She won four trophies.
One for Top Artist and another for Top Female Artist. She was also the Top Billboard 200 artist.
Her song Hello was judged to be the top selling song.
Justin Bieber had two awards in his kitty. He was the The Top Male Artist and the Top Social Media Artist.
Fetty Wap was honoured with the Top New Artist award.
Taylor Swift won the award for the Top Touring Artist. The top Rap artist award was won by Drake.
The top dance/electronic artist was David Guetta.
On the songs front, Major Lazer's smash hit Lean On was judged the top dance/electronic song. The Top Hot 100 Song was Wiz Khalifa's See You Again, featuring Charlie Puth.
The Top Radio Song was Shut Up and Dance by Walk the Moon.
Congratulations to all the winners!
Image Source: abelxo
adele/billboard/fettywaplans/instagram