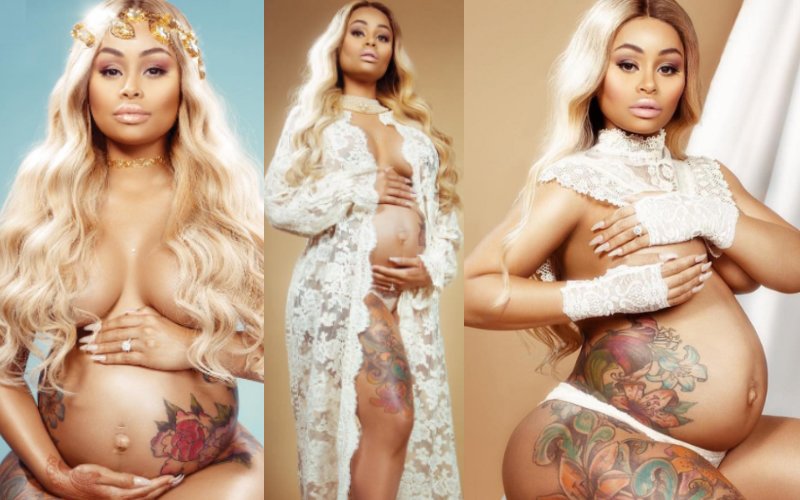 Your browser does not support the video tag.
Blac Chyna is one step away from being a member of the Kardashian family, but all's not well between her and the Kardashians. Adding to the animosity is Blac's latest cover for the Paper magazine, where a pregnant and heavily tattooed Blac poses nude for the cover of the magazine. Kim had famously posed nude for the same magazine two two years ago. Some said that it was a photo that broke the Internet.

Buzz is, Kim is furious about Blac posing for these photos because she wanted to be the only one in the family to have posed nude for that particular magazine. But it's not as simple as that. It was Kris Jenner, Kim's mom, who set up the magazine photoshoot for Blac, making it all the more infuriating for Kim.

What will Kim do as a reaction now? Time will tell.

Blac Chyna posed pregnant and nude on the cover of the same magazine that Kim Kardashian did less than two years ago. Buzz is, Kim is furious about it.

Image Source: instagram/blacchyna