Blake Lively Has Already Picked A Surrogate Mother For Baby No 4 With Ryan Reynolds; Deets Inside
Gossip Girl star Blake Lively recently welcomed Baby No.3 with hubby Ryan Reynolds. Recently in an interview, Blake opened up about having her fourth baby with Ryan, and has already picked a surrogate mother for her baby No. 4. Read to know whom Blake Lively chose as a surrogate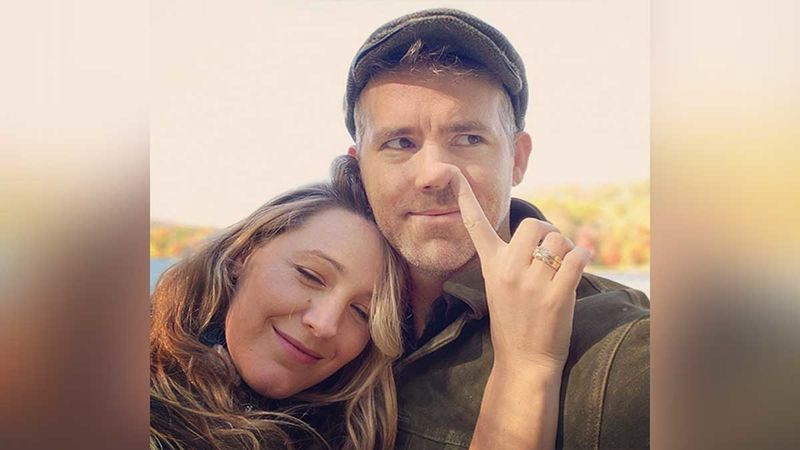 Hollywood actress
Blake Lively
and hubby Ryan Reynolds make a great couple and define #couplegoals. Ryan and Blake tied the knot in 2012 and are known to be one of the IT couples in Hollywood, thanks to their awesome chemistry. Since then, the couple are blessed with a wonderful family and recently welcomed Baby No.3 with hubby Ryan Reynolds. In an interview, speaking up about having her fourth baby with Ryan, the Gossip Girl star has already picked a surrogate mother for her Baby No 4.
Blake Lively and Ryan Reynolds are parents to kids James Reynolds, 5, Inez Reynolds, 3, and third daughter born in 2019. In an interview with Kelly Ripa and Ryan Seacrest on Friday, Blake Lively spilled the beans on having a fourth child. Speaking with Kelly and Ryan, Lively mentioned how three is a lot of children and joked about feeling like having 47,000 children. Moving on, Kelly Ripa who is a mother to three kids revealed her theory on having three children. Ripa then went on to share that if you have the third child, you must always have the fourth child. Also Read:
Blake Lively And Ryan Reynolds Take Their Kids Out For A Play Date With Bradley Cooper's Daughter Lea - PICS
Advising Blake Lively, Kelly added during the live chat that because triangulation in children can be bad, one must have a fourth child after the third baby. Replying to Kelly Ripa during the interview, Blake Lively said, "You can have my fourth child for me," asking Ripa to turn surrogate for her fourth child. The Green Lantern actress then went on to share the news with her fans and told the audience that as you're hearing it live, Kelly Ripa will be the surrogate mother for her fourth child. Going on with their fun camaraderie, Kelly accepted the job and mentioned to Blake that she will be the world's oldest surrogate mom.
Meanwhile, Blake Lively and Ryan Reynolds are happiest right now after welcoming their newborn baby last year. The couple hasn't named their third baby yet, and we are anxiously waiting for the big name reveal.
Image source: Instagram/Blake Lively