Brad Pitt Is Curious About India's Chandrayaan 2 Mission, Asks NASA Astronaut About Vikram Lander
In his recent conversation with NASA Astronaut Nick Hague, who is currently in space in International Space Station (ISS), Brad Pitt asked him whether he was able to spot Chandayaan 2's Vikram Lander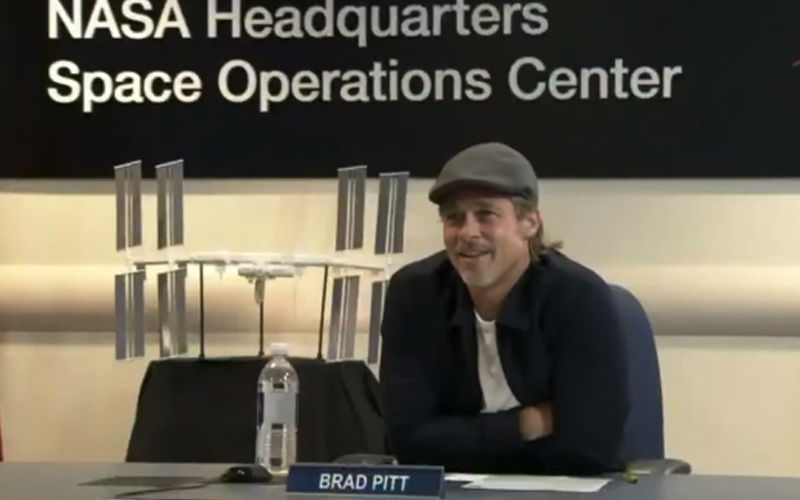 The entire world had its eyes on India's Mission to Moon, Chandrayaan 2, as its Vikram Lander was supposed to land on the Southern surface of the satellite. Sadly, ISRO lost contact with Vikram Lander just a few minutes before its landing. Now, NASA is helping ISRO to re-establish a connection with the lander. Meanwhile,
Brad Pitt
enquired about the same during his recent chat with NASA astronaut based in International Space Station (ISS). As a part of Pitt's promotional tour for his upcoming film Ad Astra, the star did a video call with astronaut Nick Hauge who is in space with a few other astronauts.
It was during this conversation that Pitt enquired about Vikram Lander. He asked Nick whether he witnessed the Lander's landing on the moon or not. Sadly, Nick said, "No, unfortunately." They then went on to talk about how things in space are difficult. Describing how life is being weightless, Nick said, "The calluses on my feet have basically gone away because I don't walk on the bottoms of my feet. But now I have calluses across the top of my foot, around my big toe, because I'm constantly hanging on things with my big toe."
Further, Pitt asked Nick who was more believable as an astronaut between George Clooney and him, Nick just laughed and said 'You were, absolutely'. George Clooney had essayed the role on an astronaut in the film Gravity.
Talking about Chandrayaan 2, Vikram Lander was supposed to make a soft landing on the South Pole of the Moon earlier this month, but sadly it lost all contact with ISRO just a few minutes before its landing. Scientists are since trying to establish contact with the Lander.
Image Source: YouTube