Brad Pitt, Leonardo Dicaprio, Robert Downey Jr.; The Cost Of Their Favourite Perfumes Can Fund You A Fancy Goa Trip
Ever wondered how Brad Pitt, Leonardo DiCaprio, Robert Downey Jr smell like? Well, let's give you a little information about their favourite perfumes and how much do they cost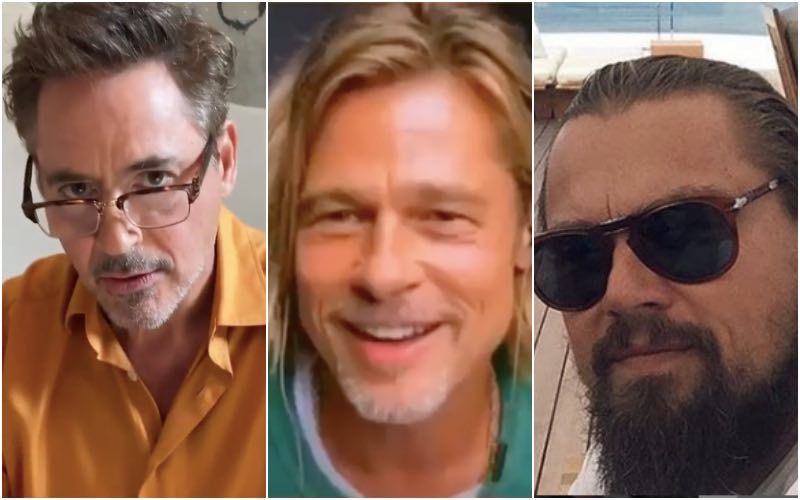 Sometimes we wonder how success smells like? Well, we think it must smell like Brad Pitt, Leonardo DiCaprio, Robert Downey Jr, Hugh Jackman and Ashton Kutcher. Apart from a person's appearance, a person's amusing fragrance can act like a brownie point for many. Smelling fresh and delightful can also add to a personality trait and we are sure you really don't want to compromise on that by picking up a wrong smell. Nevertheless, when it comes to stars, they must be smelling like gods and goddesses, don't you think? Instead of picking up any local brands, just like their stature, they ensure to pick the luxury one. As we speak of perfumes, let's focus on these Hollywood hunks and their fascinating perfumes.
Brad Pitt – Musk Lorenzo Villoresi
The Fight Club star loves using Musk Lorenzo Villoresi perfume which is worth over 10k. The top note of musk and base notes of rose, sandalwood, cedar and other exotic woods. Well, we can only imagine how wonderful this man must be smelling in person.
Robert Downey Jr. – Gendarme V
Well, since he is Iron Man, consider some classy perfumes in his closet and speaking of which, Gendarme V is definitely his beloved one whose worths is more than 10k. The perfume has a nice mixture of smokey wood, citrus and herbs. Imagine you going on a date or going to a meeting by applying this perfume, consider the opposite person smitten by you.
Leonardo DiCaprio – Eau D'Hadrien
The Wall Of Wolf Street star's preferred perfume is said to be Eau D'Hadrien whose worth is over 10k. The nature of this perfume is a little citrusy lemon, cypress, grapefruit and Sicilian lemon. If you're a fan of the smell of fresh meadow, we are sure this can be your favourite. Knowing that Leo is an environment lover, his perfume choice is clearly depicting his persona.
Hugh Jackman – Tom Ford Grey Vetiver
The Wolverine star's choice seemed to be classy and dainty. Tom Ford Grey Vetiver cost over 15k which also gives a little flavour of citrus with base notes of spices and prized woods.
Ashton Kutcher – Arpege Pour Homme
The No Strings Attached actor has hots for Arpege Pour Homme perfume. It has top notes of Pink Pimento, Neroli, Mandarin, that's not it, soothing touch of vanilla, tonka beans, patchouli and Australian woods also create a little magic in the bottle. With so much in it, we are sure he must be smelling like a real 'snack'.
Image source: Instagram/ leo_dicaprioreo/ robertdowneyjr/ bradpittofflcial