Brad Pitt's Rumoured GF Alia Shawkat And Ex-Wife Angelia Jolie Have Something In Common - It's Their Sexuality
Gossip mills are abuzz with stories of Brad Pitt dating Arrested Development star, Alia Shawkat. They have been spotted together on various occasions and it appears that something is brewing between the two. But did you know that Alia and Brad's ex-wife Angelina Jolie have something in common and it is related to their sexuality?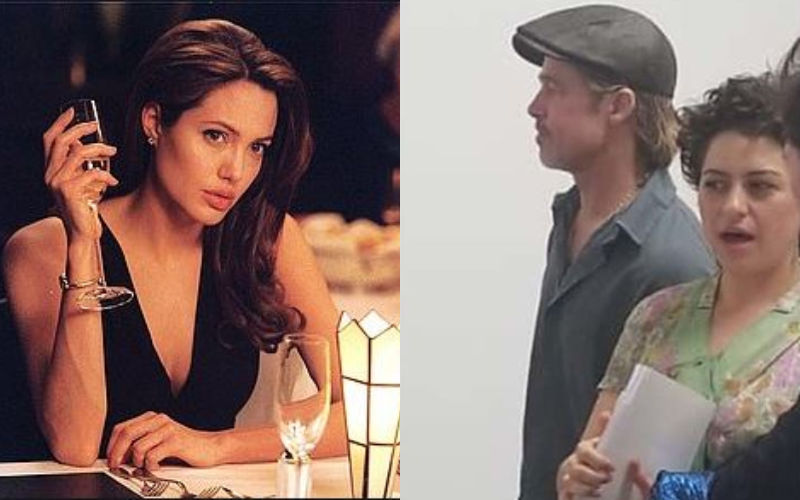 Brad Pitt seems to be desperately finding love. After reports of him trying to woo his ex-wife, Jennifer Aniston made it to the headlines, now reports suggest that he has fallen for Arrested Development star Alia Shawkat. While we were rooting for BradJen, out of the blue, reports suggested that Brad is growing close to Alia, leaving all of us disappointed. But well, whatever makes him happy. Though the duo has not confirmed anything yet, Brad and Alia have been spotted together on several occasions. And now, we have got to know that there is something common between Brad Pitt's ex-wife Angelina Jolie and Alia Shawkat. Both the ladies have confessed that they are bisexual.
It was in 2017 that Alia spoke about being bisexual in an interview with Out Magazine. The actress had quoted to the magazine, "I was a tomboy growing up, and I remember my mom asking me when I was 10, 'Are you attracted to boys or girls?' I said 'I don't know.' Now I consider myself bisexual, and I think balancing my male and female energies has been a big part of me growing as an actor."
Angelina Jolie had come out of her sexuality and had confessed to Ok Magazine that she has slept with many women. "I have loved women in the past and slept with them. I think if you love and want to pleasure a woman, particularly if you are a woman yourself, then certainly you know how to do things a certain way," she had said.
Stories of Brad Pitt and Alia Shawkat started doing the rounds of the internet when they were spotted together at an art gallery in LA. Then the two stars also attended Kanye West's Opera Night performance at the Hollywood Bowl and a video of them hugging each other had surfaced on the web. Interesting! We are eager to know more about their bond.
Image Source: Instagram/meralmelikaduran/soberingconclusion.com