Chris Evans AKA Captain America Accidentally Leaks Nude Photo; Fans Rush To His Defense: 'Respect His Privacy'
Chris Evans was trending on Twitter as he accidentally leaked a nude photo on Instagram. It was quickly deleted, and fans of the actor urged everyone to respect his privacy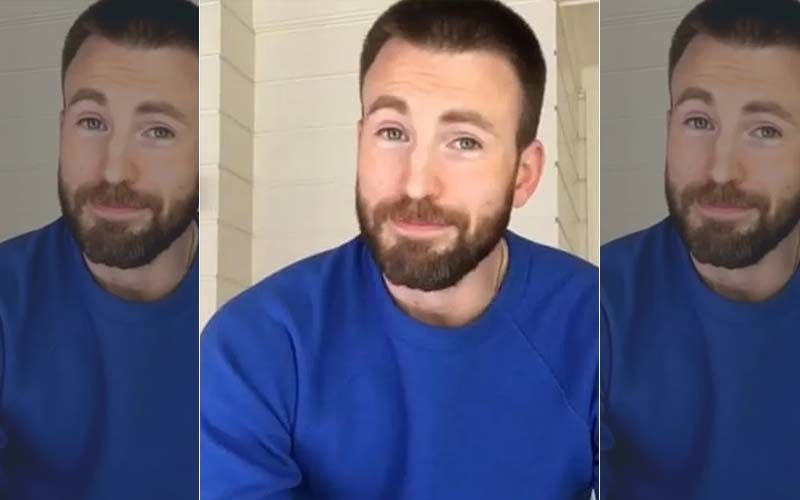 Chris Evans, popularly known for his role as Captain America in the MCU movies, has a massive following on social media. With millions of fans following him, Chris is known to post really engaging content on social media. On Saturday morning, the actor's name was trending on Twitter, and no, it had nothing to do with his movies. The actor appeared to have accidentally leaked a nude photo on Instagram, however, it was quickly deleted.
Now, while some people seemed to have screenshot it, and were sharing it on Twitter, many of Chris Evans' fans rushed to his defense, and urged people to respect his privacy by not sharing the picture. People pointed out that Chris posted the explicit image by mistake, and urged everyone to refrain from sharing it. In the attempt to drown out the photos, Chris' fans have been posting positive images of the actor- some have been posting pictures of the actor along with his dog, some other posting pictures of the actor being a gentleman.
Fans flooded his hashtag with wholesome posts and pictures and some even mentioned how Chris suffers from anxiety, and that he should be left alone.
please respect chris evans privacy, he suffers from anxiety and spreading the pictures only make things worse. please delete & don't share! he deserves privacy. it was a mistake. anyways here's a picture of chris evans looking cute with a dog pic.twitter.com/tUjCfG1zU1

— 𝐛𝐭 (@aotdts) September 13, 2020
Hey Chris Evans suffers from severe anxiety so guys please respect his privacy pic.twitter.com/vIn4lCX53p

— Tony Stark (@Dannnysays) September 13, 2020
Let's never forget that Chris Evans is a gentleman with a heart of gold and a personality & love for the people and the world like no other #ChrisEvans pic.twitter.com/o2FlYEY1CK

— Stephanie ♥️ (@sweetsteph0914) September 13, 2020
you guys are so toxic, leave chris evans alone pic.twitter.com/e31AapS2CL

— ᴇᴍɪʟʏ misses stony (@stonyresident) September 13, 2020
leave this precious man alone ☹️☹️ chris evans deserves the world 🥺🥺 pic.twitter.com/SyPF9gsaES

— laney (@laneylove01) September 13, 2020
yes, Chris Evans accidentally leaked his own nudes on his own instagram

yes, it's funny

but it was an accident and he deleted it, so

please don't share them

respect his privacy

protect him like he protected the world

— danny (@epDannyEdge) September 12, 2020
Image Source: Instagram/Chris Evans