Chrissy Teigen Opens Up On Her Alcohol Addiction; Shares Cover Page Of A Book That Helped Her Over Come Her Alcoholism
Chrissy Teigen shared a cover of a book that helped her overcome her alcohol addiction. The star wife revealed she has embarrassed herself in front of others owing to her addiction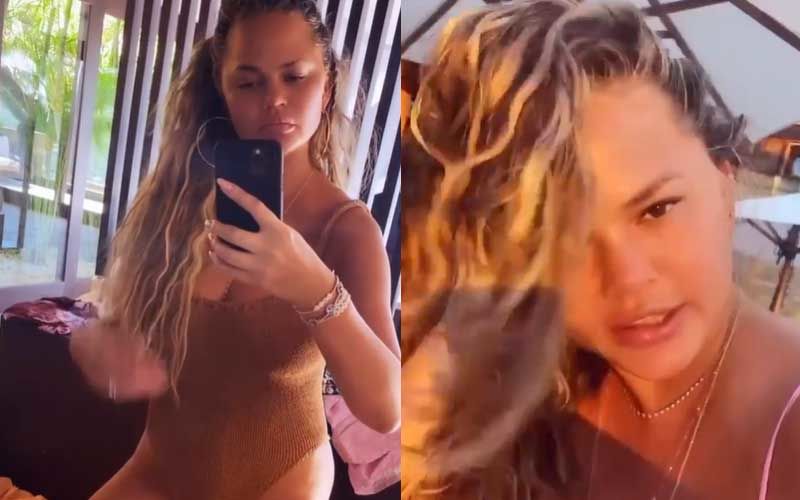 John Legend's wife and Cravings author, Chrissy Teigen has time and again opened up about her alcohol addiction. The star wife was recently in the news after she lost her 3rd baby due to miscarriage. A while back, Chrissy took to Instagram and shared a cover of a book that helped her overcome her alcohol addiction. Chrissy penned a long note revealing how she has embarrassed herself in front of others owing to her addiction.
Sharing the cover of her book, Chrissy wrote, "One month ago, on my birthday, I got his book, from my doctor and friend. I was done with making an ass of myself in front of people (I'm still embarrassed.) Tired of day drinking and feeling like shit by 6, not being able to sleep. I have been sober ever since and even if you can't see yourself doing it or just plain don't want to. It's still an incredible read.`
In 2017, Chrissy had opened up about her alcohol addiction in dept. Cosmopolitan had quoted her saying, "We're going to try to have a child. This is for us to try to get in the zone of 'let's travel, let's be away together, let's see our closest friends,' and then we're going to have to do something super hard, which is the IVF process, all over again."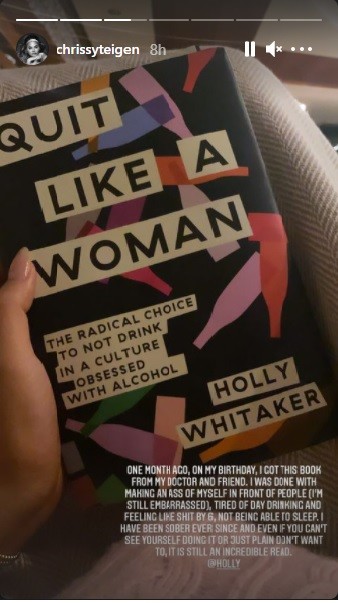 She had further said that she was point-blank sometimes as she was drinking too much. She added, "I got used to being in hair and makeup and having a glass of wine. Then that glass of wine would carry over into me having one before the awards show. And then a bunch at the awards show. And then I felt bad for making kind of an ass of myself to people that I really respected. And that feeling, there's just nothing like that. You feel horrible. It's not a good look for me, for John, for anybody."
Images Source: instagram.com/chrissyteigen