Coronavirus Outbreak: After Tom Hanks And Idris Elba, GoT Actor Kristofer Hivju Tested Positive; 'Have Mild Symptoms Of Cold'
After Quantum Of Solace actress Olga Kurylenko, Forrest Gump star Tom Hanks and The Wire star Idris Elba, the latest celebrity to be infected by highly contagious Coronavirus is Game Of Thrones star Kristofer Hivju. Taking to Twitter, he shared a picture and said he and his family are self-isolating at home.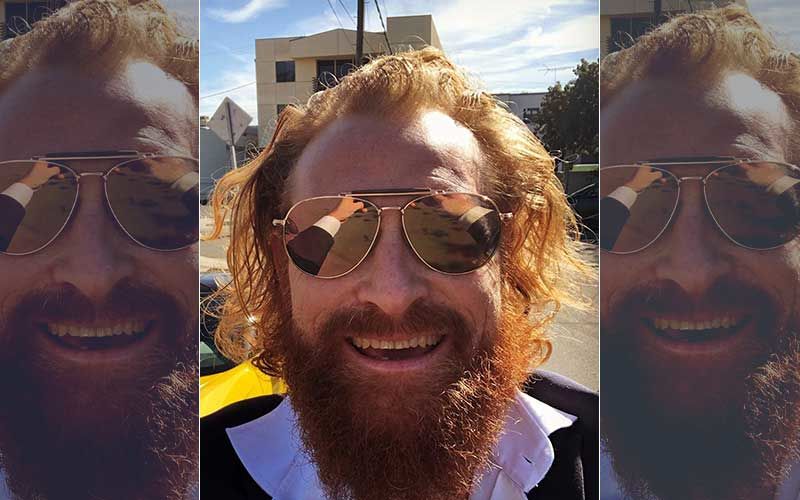 Novel Coronavirus is spreading widely and rapidly across the world. Tom Hanks and wife Rita Wilson were the first celebrity to contract the highly contagious infection. But now the list has increased. It was just yesterday that we informed you about
Quantum Of Solace actress Olga Kurylenko
who has been tested positive for the COVID-19 and this morning about Idris Elba. Now the latest celebrity, who has become COVID-19's victim is Game Of Thrones star Kristofer Hivju. The actor took to Instagram to share the news with his fans.
In a long note, Kristofer shared a picture and wrote in the caption, "Greetings from Norway! Sorry to say that I, today, have tested positive for COVID19, Corona virus. My familiy and I are self-isolating at home for as long as it takes. We are in good health - I only have mild symptoms of a cold. There are people at higher risk for who this virus might be a devastating diagnosis, so I urge all of you to be extremely careful; wash your hands, keep 1,5 meters distance from others, go in quarantine; just do everything you can to stop the virus from spreading."
His caption further read, "Together we can fight this virus and avert a crisis at our hospitals. Please take care of each other, keep your distance, and stay healthy! Please visit your country's Center for Disease Control's website, and follow the regulations for staying safe and protecting not just yourselves, but our entire community, and especially those at risk like the elderly and people with pre-existing conditions. @grymolvaerhivju #fightcorona #solidarity #takecare #folkehelseinstituttet Thanks to @panoramaagency."
While announcing
the sad news to his fans Idris shared a video with wife Sabrina Dhowre
. In the clip, the Wire actor is heard saying, "Look we live in a divided world right now...but now is a time for solidarity. Now is a time for thinking about each other. There are so many people whose lives have been affected."
(ALSO READ: Coronavirus Outbreak: After Reports Of Cristiano Ronaldo CR7 Hotels Turning Into Hospitals Circulates, Reps Deny Claims)
This morning I tested positive for Covid 19. I feel ok, I have no symptoms so far but have been isolated since I found out about my possible exposure to the virus. Stay home people and be pragmatic. I will keep you updated on how I'm doing 👊🏾👊🏾 No panic. pic.twitter.com/Lg7HVMZglZ

— Idris Elba (@idriselba) March 16, 2020
Images Source: instagram/khivju