Could Rose Kate Winslet Have Saved Jack Leonardo DiCaprio In Titanic? 'My Heart Will Go On' Singer Celine Dion Answers
Titanic that released in 1997 made everyone's heart skip a beat. Leonardo DiCaprio's character Jack died in the end, saving his love played by Kristen Winslet. But have you ever thought that Rose could have saved Jack?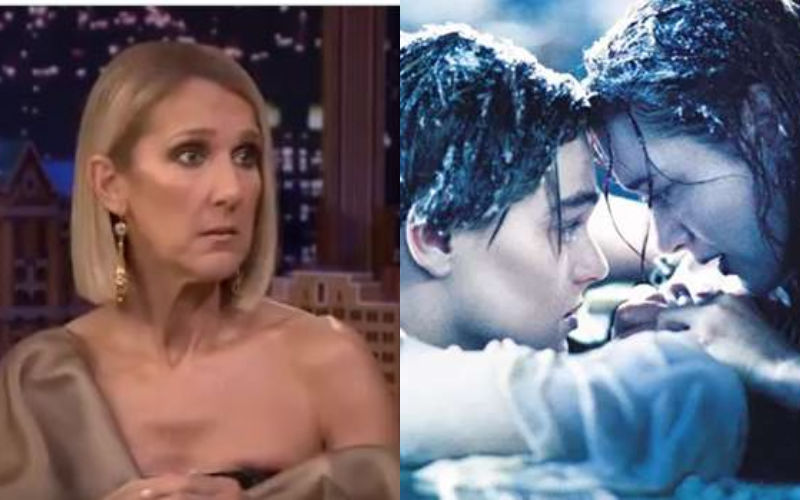 Titanic broke many hearts. The tragic film that had the hero dying, in the end, left many in tears. Leonardo DiCaprio who essayed the role of Jack in the film died as he saved his love Rose played by Kristen Winslet. BUT! Has it ever occurred to you that Rose could have saved Jack? Well, many have raised this question and the host of The Tonight Show Jimmy Fallon tried to find an answer to it. He asked this question to singer Celine Dion who sang Titanic theme 'My Heart Will Go On'. Her reply will leave you in splits.
On the show, when Jimmy asked Celine whether Rose could have made space for Jack on the boat, Celine joked, "Don't put me in trouble. What if they want to do a Titanic number two?". Jimmy narrates that Rose could have scooted a little bit and made space for Jack, to this, Celine said, "First of all, if you look closely [at] the picture, Rose is maybe dead or totally frozen, and she's not quite all there, okay? Second of all, he doesn't need an invitation. Come on, baby! Make himself comfortable. Jump in. You know?" LOL!
She went on to add, "And then who did not think about this guy who is in the middle of the frozen ocean and that maybe all his body is so frozen that he didn't have the strength to 'Jump for My Love'." Watch the video below:
Titanic that released in 1997 was a story of two people, Jack and Rose, who fall in love with each other while on board the largest ship of that era. Their love story meets a tragic end when the ship collides with an iceberg, leaving many including Jack dead.
Image Source: Twitter/thehits.co.nz