Dave Bautista Is Relieved For His Exit As Drax From Guardians of The Galaxy; Reveals 'It Wasn't All Pleasant'-DETAILS BELOW
Dave Bautista is all set to have his most sizable speaking role in M Night Shyamalan's Knock at the Cabin and an expanded role in Denis Villeneuve's Dune sequel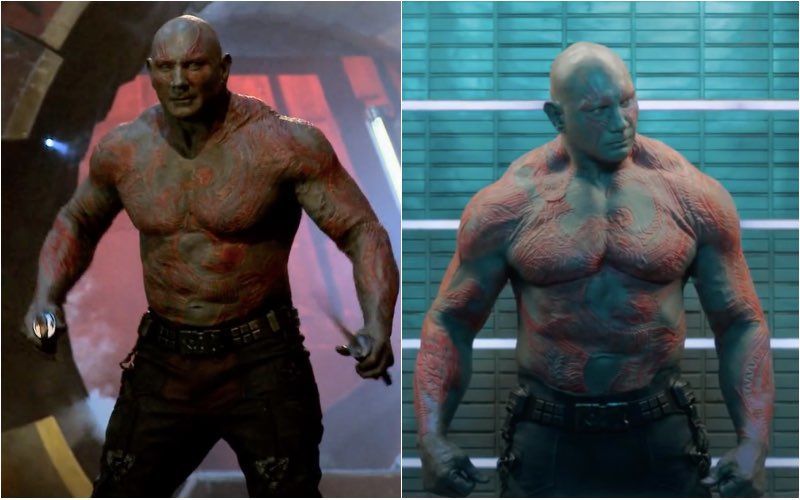 Wrestler-turned-actor Dave Bautista has been making it to the headlines as the reports suggests that he is relieved to be exiting the Marvel Cinematic Universe (MCU) following his final performance as Drax the Destroyer a role that has spanned for nearly 10 years.

In a recent conversation with GQ magazine, Bautista said, "I'm so grateful for Drax. I love him. But there's a relief [that it's over]. It wasn't all pleasant. It was hard playing that role. The makeup process was beating me down. And I just don't know if I want Drax to be my legacy — it's a silly performance, and I want to do more dramatic stuff."
The actor has an exciting line up of projects and he maintained that the rest of his 2023 films are a step in the right direction when it comes to shaping his post-Marvel acting career, reported Variety.
Bautista is all set to have his most sizable speaking role in M Night Shyamalan's Knock at the Cabin and an expanded role in Denis Villeneuve's Dune sequel. The second instalment in the franchise will mark Bautista's third Villeneuve movie after Blade Runner 2049 and Dune.
Interestingly, the wrestler turned actor spoke fondly of his role as Drax and expressed his frustration over the role. Earlier in 2021, Bautista told Collider that Marvel "dropped the ball" in terms of doing Drax justice on the big screen.
"I really wished they would have invested more in Drax, personally. Because I think Drax has more of a story to tell. I think Drax has a really interesting backstory, which they dropped the ball on. That's no dig on Marvel," he said.
As per Variety, he added that if Marvel had explored the character more fully, it "would have given me the opportunity to show different sides of Drax, emotionally. And physically as well."
Image Source: Instagram