Demi Rose Flaunts Her Perfect Million Dollar Smile; Shows Off Her Deep Cleavage After Getting New Teeth
Today, Demi Rose took to her social media to share a picture with her dentist as she gets new teeth. While it's transformation time for the diva, after getting new teeth, Demi flaunts her perfect million-dollar smile showing off her deep cleavage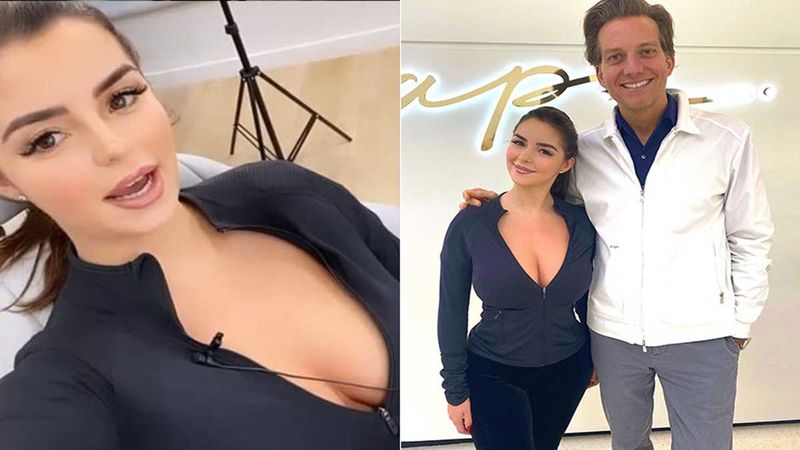 There's clearly no doubt in the fact that Demi Rose knows the trick of how to keep the traffic running on her social media. After getting rid of some excess fat on her body, Demi has moved on to her face and teeth. Although the British model looks death gorgeous in her perfectly sculpted body, Demi Rose is on transformation mode and is making sure she's the hottest. Another day and Demi took to her social media to share a picture with her dentist as she gets new teeth.
On Instagram, Demi Rose shared a picture striking a million-dollar smile with her dentist. Sharing the picture, the model wrote, "So excited to start my smile transformation with @doctorapa I've always dreamed of a perfect smile and I have put my trust in @doctorapa to bring it to life." As Demi shared the big news of getting new teeth, the model also shared her excitement on her smile transformation with her doctor. In the post, Demi talks about dreaming of the perfect smile and mentioned how she put her trust in her dentist.
While Demi got new teeth, the model treated fans with a glimpse of her procedure on her Instagram stories. In the picture, the British model looks flawless as she flaunts her new perfect smile with her doctor. Apart from looking just perfect with her smile, Demi showed off her deep cleavage and treated fans with a view of her sexy self.
Image source: Instagram/ Demi Rose