Did Gigi Hadid And Zayn Malik Secretly Welcome Their First Child? Model's Father's Now-Deleted Post Gives A Hint
Gigi Hadid's father shared a handwritten letter for his grandchild on Instagram which has now been deleted. Fans speculate if Hadid and Zayn Malik have secretly welcomed their first child. Read more here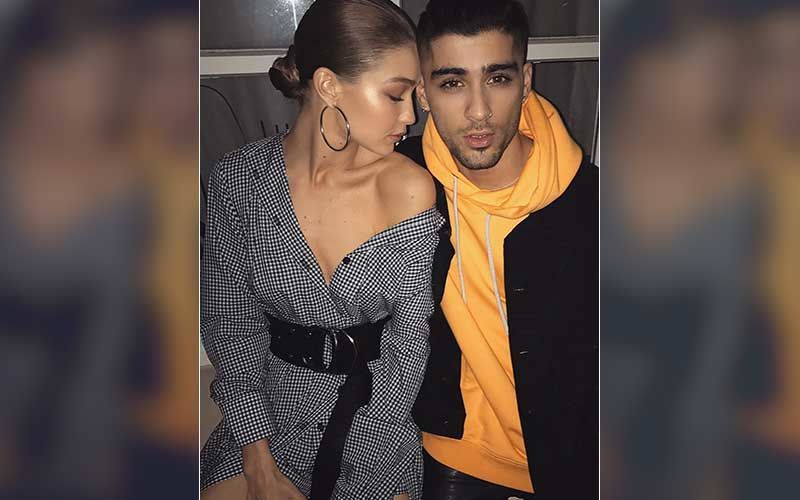 Just like Gigi Hadid and Zayn Malik, their fans are also over the moon ever since they came to know that these two are going to be three. After her pregnancy news broke, unlike many others, Gigi didn't flaunt her baby bump with glory on social media, in fact, she kept it hidden from everyone unless she finally flaunted it in one of her Instagram live sessions. Later, she then spammed our Instagram timeline with multiple pictures where she was seen flaunting her baby bump during a photoshoot. However, amidst all this, it seems like Zayn and Gigi might have secretly welcomed their first child. Well, Gigi Hadid's father shared a handwritten letter for his grandchild on Instagram which has now been deleted.
The letter addresses his 'little grandchild.' As per several reports, Gigi Hadid's due date was said to be in September, hence, fans speculate if Hadid and Zayn have secretly delivered their first child. While sharing a heartfelt poem for his grandchild, he captioned it as, "In the name of God the merciful I want to say I love you and so proud of you @gigihadid." However, it was soon deleted and the speculation became stronger. But before wiping it off from his feed, a fan even asked in the comments section, 'Did Gigi give birth to her baby, please can anyone answer.' Replying to the user, Gigi's father dismissed it and commented, 'No, not yet.'
Even though he dismissed the rumours, we are now eagerly waiting for their official announcement. Meanwhile, Gigi's younger sister Bella Hadid seemed to be all excited and emotional for the arrival of the baby. On Wednesday, the supermodel shared a throwback picture of her sister and herself where both are seen cradling their belly.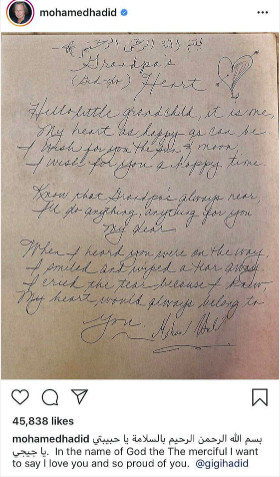 Captioning the picture, Bella wrote, "june 11, 2020 ...two buns in the oven except mine is from my burger and gigi's is from @zayn i love you both so freaking much -can't stopcrying"
ALSO READ:
Preggers Gigi Hadid Shares A Sensuous Lip Lock Photo With Zayn Malik; Calls Her Partner 'Baby Daddy'
Image source: Instagram/ gigihadid