Dwayne Johnson AKA The Rock Opens Up About His Father's Death To Oprah Winfrey - Watch
On Instagram, Dwayne The Rock Johnson shared a very inspiring video where he is talking about the death of his father with Oprah Winfrey. He candidly spoke to Oprah about his dad and how he has a new relationship with him now.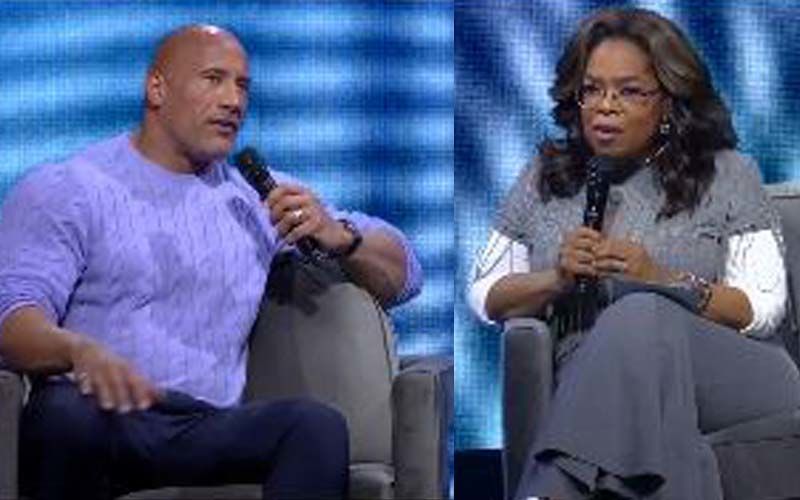 Dwayne The Rock Jonhson lost his father Rocky Johnson a few days ago. Dwayne in his recent interaction with Oprah Winfrey opened up about his father's demise and in return got some motivating words. Oprah is currently on her 2020 Vision: Your Life in Focus tour through which she interviews famous celebrities. Earlier, Amy Schumer and Michelle Obama joined the podium to have a conversation with her. Dwayne The Rock Jonhson was the latest one to have a share the stage.
The conversation started with Oprah talking about losing someone very special. She spoke about Dwayne's dad who passed away at the age of 75. Dwayne for the first time spoke about his father's demise and said, "The day he died, that night I went to bed, I felt so grateful and moved. Because I realized, 'Oh wow, I have a new relationship with you. Clean slate. No regrets. No pain. No complications. Just me and you."
Further, Dwayne did mention about receiving tough love from his father. "My dad loved me with the small capacity with which he was capable of. With my daughters, I want to be as full and and as present as I can. I want my daughters to know I love them truly unconditionally. As I told my 18-year-old daughter, Simone, 'I love you. I'm going to tell you I love you every day.' But I also told her, 'I'm unattached. You don't have to text me back. It's without condition," he said.
Dwayne took to Instagram to share the video and even thanked Oprah for the wonderful chat. He wrote, "Thank you, my friend for our epic chat. The mana filled the arena."
Image Source: Instagram/therock