Dwayne Johnson Dethrones Kylie Jenner In Highest Paid Celebs On Instagram List 2020; Amount The Rock Makes Per Post Will Leave You Stumped
According to latest reports, Dwayne Johnson has dethroned Kylie Jenner in 'highest paid celebrity on Instagram' list. The Rock makes 1.015 million dollar per post i.e Rs 7.6 crore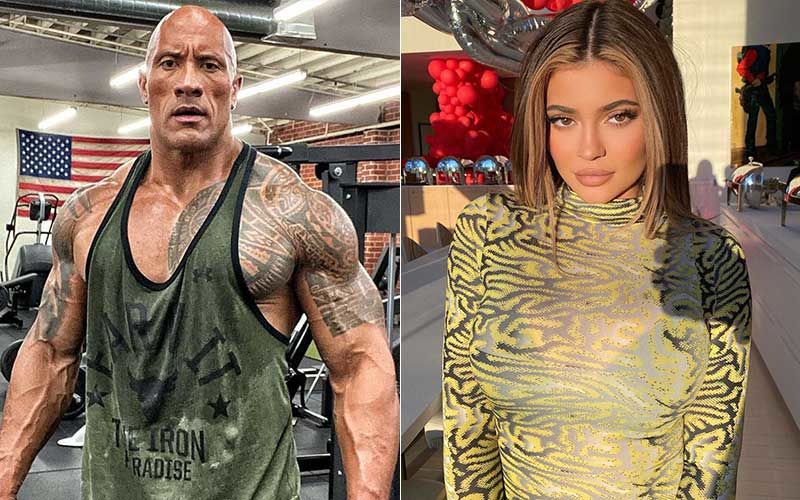 Kylie Jenner has been ruling Instagram for quite some time now with her interesting posts. But, according to the latest reports, it's none other than Hollywood superstar Dwayne Johnson who has dethroned the makeup mogul in the highest-paid celebrity on Instagram list. We all are well aware of how The Rock has managed to keep his fans entertained on Instagram with his interesting and funny videos and workout posts. Now, The Rock makes more than a million-dollar per post. Rs 7.6 crore to be precise.
According to Mirror Online, this is the first time in the last four years when neither a Kardashian nor a Jenner has ruled the Instagram rich list. Taking to their official Instagram page, LAD Bible shared a post featuring the Top 10 of the Instagram rich list 2020 and captioned it, "Looks like @therock is having no problem keeping up with the Kardashians." In their report, according to Instagram scheduling tool Hopper HQ, Dwayne Johnson's earnings have grown by a total of 15%, while Kylie Jenner's have fallen by more than 22%.
As Kylie Jenner recently lost her billionaire status, actor Dwayne Johnson leads the Instagram rich list 2020 making a total of 1.015 million dollar per post i.e Rs 7.66 crore, while Kylie Jenner makes Rs 7.4 crore i.e 986K dollar per post. Talking about followers, The Rock has a following of 188 million on Instagram, while 183 million follow Kylie Jenner.
Meanwhile, as Dwayne Johnson leads the list, Kylie Jenner stands on the second position. International footballer Cristiano Ronaldo, Kim Kardashian, Ariana Grande, Selena Gomez, Beyonce, Justin Bieber, Taylor Swift and Neymar follow The Rock and Kylie on the list. Other than the top few highest celebrities, Indian cricket team captain Virat Kohli holds the number 26 spot on the list, with actress Priyanka Chopra Jonas on number 28. Also Read:
Is Khloe Kardashian Engaged To Former Partner Tristan Thompson? The Massive Rock On Her Ring Finger Leaves Netizens Puzzled - PIC
Image source: Instagram/ Kylie Jenner, Dwayne Johnson