Emmys 2020: After Zendaya Bags The Best Actress For Euphoria, The Term 'Upset Win' Becomes A Talking Point; Leaves Netizens Confused – Here's Why
Zendaya fans mistake the meaning of 'upset' and were left confused by the word after her historic Emmys 2020 win. Here's what it actually means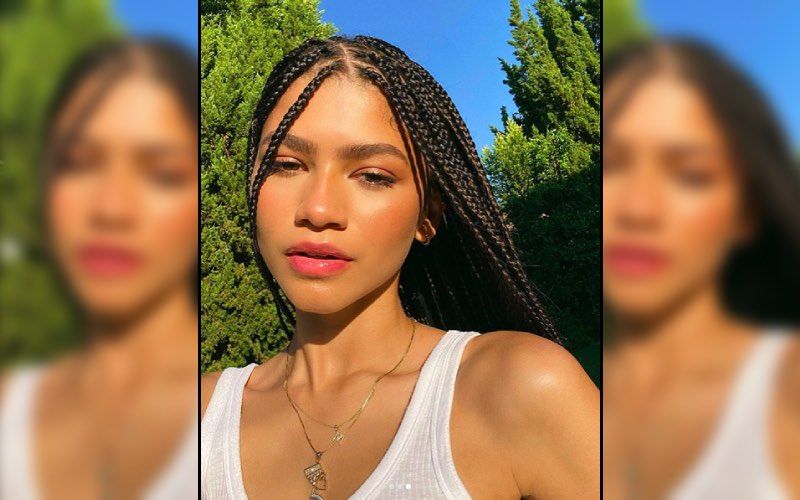 The 72nd Primetime Emmy Awards finally took place on Sunday. The show was hosted by Jimmy Kimmel and it was held virtually for the very first time. Series like Succession, Schitt's Creek, Watchmen have won big at the Emmys night. In fact, these series dominated some categories, taking the coveted award home. However, the expected award that was given to Zendaya created a stir on social media. The Spider-Man star bagged the Best Actress award while beating the Hollywood giants Jennifer Aniston, Laura Linney, Olivia Colman, Jodie Comer and Sandra Oh. Emmys 2020 took everyone by surprise when they presented the Best Actress award to 24-year-old actress over veterans A-listers.
Even though it was termed as a historic moment, an online publication New York Post headlined it as 'Biggest upset: Zendaya wins Emmys 2020 over Jennifer Aniston, Laura Linney' The term 'upset' obviously left many baffled and netizens claimed that they are indeed happy with her win and not at all 'upset' while some understood the context and said that it was very well put. For the unversed, the word upset means 'an unexpected result or situation'; this word is usually used during sports or awards context. Nevertheless, after the term 'upset' became the talk of the town, there were some who thought the headline was put in poor taste as one said, "I know what this means and still, it was in poor taste."
While there are people who understood the meaning, one user wrote, "That's not what it means "upset" as in sports/ awards language. She won over Jennifer Aniston who holds high stature in Hollywood and was expected to win... Zendaya is technically the underdog here and WON Trophy the queen did her thang & beat industry greats!" Another one said, "i was going to go "why would i be upset" then i remembered sports jargons HAHAHAHAHA"
The actress shared a picture of herself with the Emmy award in her hand on her Instagram account, as she is seen glorifying her award, she feels speechless as she backed the picture as, "Still don't really have any words....feeling so much love right now, thank you."
Image source: Instagram/ zendaya