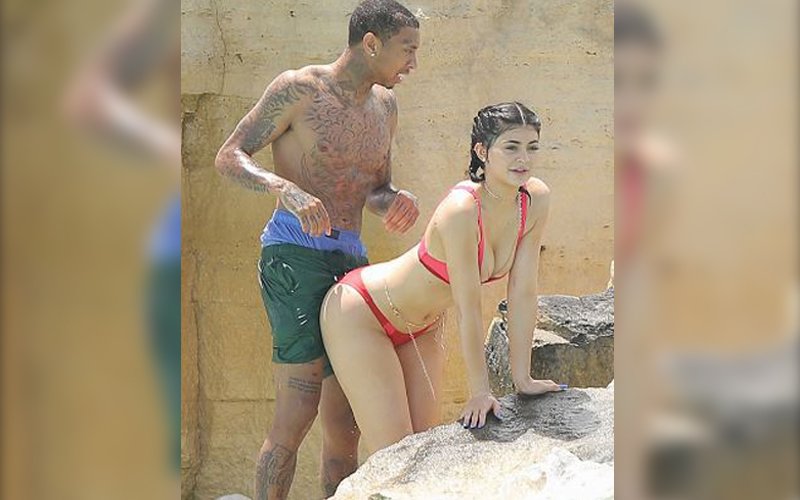 Your browser does not support the video tag.
Kylie Jenner brought in her 19th birthday with a lot of sun, sand and the beach and boyfriend Tyga finally made it to the party. Photos of the couple having a good time under the sun soon splashed all over the Internet.

These pics put to rest rumours of it being all over between Tyga and Kylie. The two look super cool and comfortable together. The two were flanked by friends, but the lovey-dovey couple had eyes only for each other. It was a romantic moment as the two got goofy in the sand too, with Kylie burying Tyga in the sand.

Tyga, on his part, was every bit the boyfriend looking out as he put on a floatable around his girlfriend, to ensure her safety. Looks like Tyga also went in for some underwater swimming, no word on whether Kylie followed him or not. Tyga made it a point to visit his girlfriend at her birthday party even as he is in a spot of trouble over a court appearance in a case filed with his landlord.

Buzz is, Tyga has now reached a settlement with his landlord, but the court case is still on. Well, be that as it may, Tyga's definitely having the time of his life with girlfriend Kylie.




Thumbnail Image Source: tmz