Former Ellen DeGeneres Show Staffer Compares Workplace To 'The Devil Wears Prada', Says 'It's Just A Badge Of Honor To Have On Your Resume'
With several former employees calling out the toxic work culture on The Ellen DeGeneres Show, now an ex-staffer has compared the workplace environment to that depicted in the flick 'The Devil Wears Prada', read on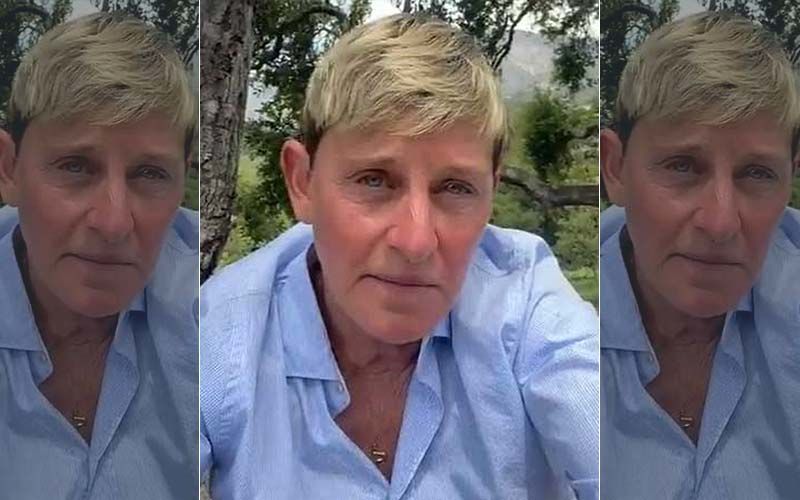 Over the last few weeks, The Ellen DeGeneres Show hit the headlines, however, for all wrong reasons. Several former employees called out the toxic work culture and hit out at the show's host Ellen DeGeneres as well, for allegedly not doing anything to intervene. The matter escalated as more employees spoke against the workplace culture and Ellen then released a statement apologizing and stated that she takes full responsibility for it. Now, an ex-staffer has compared the workplace environment to that depicted in the flick 'The Devil Wears Prada'.
The woman, a former camera assistant on the Ellen DeGeneres Show, while speaking anonymously with the Australian radio show Stav, Abby and Matt, has claimed that the toxic workplace environment that exists on The Ellen Show was not very different than what was shown in the film 'The Devil Wears Prada'. She further claimed that people only try making it to the end of the year for the sake of their resume. "It's kind of like 'The Devil Wears Prada.' Everyone is trying to make it to the (end of a) year. It's just a badge of honor to have that and have it on your resume," she said. The ex-staffer also said that they would often work 10-hour days. "It's basic rights; being paid overtime, water on a hot day. If you ask for that, you're told, well, there's the door," she said.
In The Devil Wears Prada, Meryl Streep played the role of Miranda Priestly, a fashion magazine editor, who was quite cruel to the assistants who worked there.
Image Source: Twitter/TheEllenShow