Former Porn Star Mia Khalifa Shows Off Her Killer Abs In Gym Video; We Are Floored - WATCH
Mia Khalifa may have quit the adult movie industry, but she still has a lot of die-hard fans. For all those, Mia Khalifa is keeping them entertained through social media. Recently, she put up a video from the gym and we are indeed floored to see her well-toned abs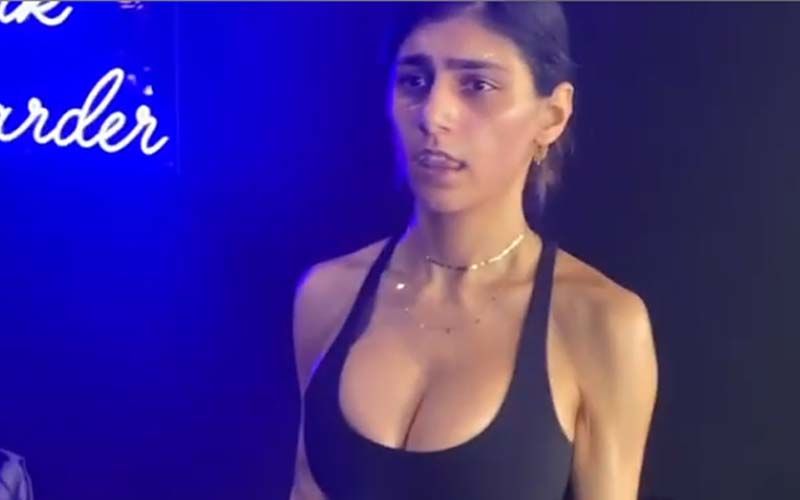 With 18.7 followers on Instagram, Mia Khalifa is one of the most followed celebrities. The former Porn star has many fans on social media who follow her religiously. Well, Mia is very generous that way. She keeps on sharing videos and updates on social media to keep her fans entertained. She kind of inspires people too. Well, don't rack your brains so much. She inspires people to stay fit by sharing her workout and gym videos.
In her latest video from the gym, we see Mia showing off her well-toned abs. She has four-packs and we are floored to see them. In the video, we see her working on her biceps and let's just say, she is very dedicated when it comes to fitness. Only a dedicated person can achieve those insanely hot abs! She has captioned this video as, "This gym gets 1 star on yelp from me, but @tycucarola gets 5 (also, no longer recognize myself cause this is not the same girl who drags trash bags instead of carrying them)." She is working out with a friend who also has a very sexy figure. Watch the video below:
How we want to hit the gym right away! Mia post quitting the adult movie industry is looking forward to enjoying a normal life. She is planning to get married to her fiance soon. Going back to her Porn star days, Mia in an interview with The Daily Beast had spoken about how ashamed she was of the path she had chosen. She had said, "No, of course I'm still ashamed of it. It's hard not to be when one decision you made when you were 21 years old entitles the whole world to see you naked, so of course I'm still ashamed of it, and of course I would go back and change things if I could. I think this is more about acceptance—no, that isn't the right word. You're the writer—help me find the right word."
Image Source: Instagram