FRIENDS Co-Creator Opens Up On Reunion Special Feat Rachel Jennifer Aniston, Monica Courteney Cox, Phoebe Lisa Kudrow And The Boys
With so many rumours about a FRIENDS reunion special, co-creator of the hit sitcom, Marta Kauffman revealed that she backs the idea of the cast of FRIENDS talking about the episodes and their experiences, but it won't be anything scripted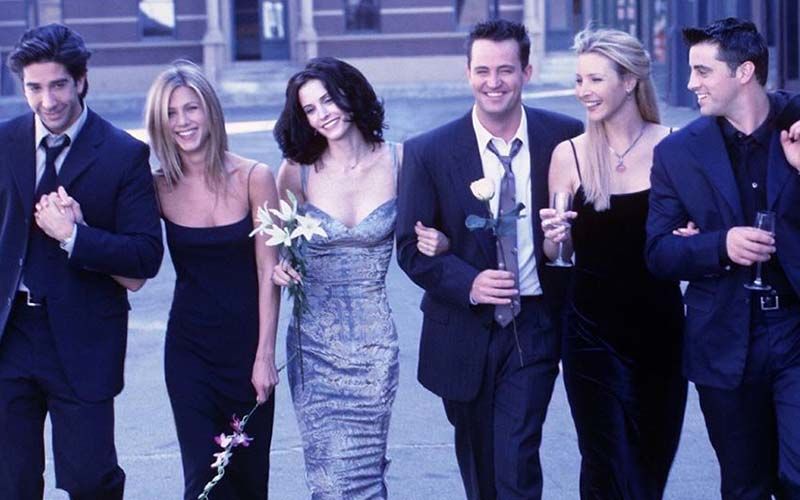 Fans of the popular American sitcom FRIENDS have been eagerly waiting for any updates about their favorite show. While the show ended in the year 2004, fans watch re-runs of FRIENDS even years later! The massive popularity of the show and its characters is perhaps, unparalleled and has a cult following. The stars Jennifer Aniston, Courteney Cox, Lisa Kudrow, David Schwimmer, Matt LeBlanc and Matthew Perry have a special place in their fans' hearts, so of course, they jumped with joy when they learnt about the possibility of a FRIENDS reunion special!
With so many rumours about a FRIENDS reunion special, people had ideas running in their minds about what it would be. Would it be specially written episodes, showing all the characters' lives years later? Well, that has been answered now. Recently, co-creator of FRIENDS revealed at the Producer Guild Awards, that there is no possibility of a scripted reunion special. PEOPLE quoted her saying, "If it was the right thing, if it were the six of them together reflecting, talking about their experiences, and the episodes, then I'm totally behind it." But talking about a scripted project, she said, "Nothing scripted, we will not be doing anything scripted."
ALSO READ: Friends Stars Jennifer Aniston And Courtney Cox Abandoned Co-Star Matthew Perry?
That just means we won't be seeing the cast reprise their roles. While that is not great news, we'll take what we can get! Kauffman also shared that if the reunion is happening, they hope to have it on HBO Max. There have also been rumours about the show's creators Marta Kauffman and David Crane being a part of it along with the main cast, however, Kauffman said that it hasn't been confirmed. "Well, we wouldn't talk to any writers about it at this point, it's still in the ether."
Image Source: Instagram/courteneycoxofficial