FRIENDS: Did You Know Monica Courteney Cox Suffered A Miscarriage When Rachel Jennifer Aniston Gave Birth In The Sitcom?
Here's a blast from the past. While Rachel Green aka Jennifer Aniston giving birth to a baby girl on FRIENDS was the happiest moment for all the fans, Monica Geller aka Courteney Cox was going through a rough time as she suffered a miscarriage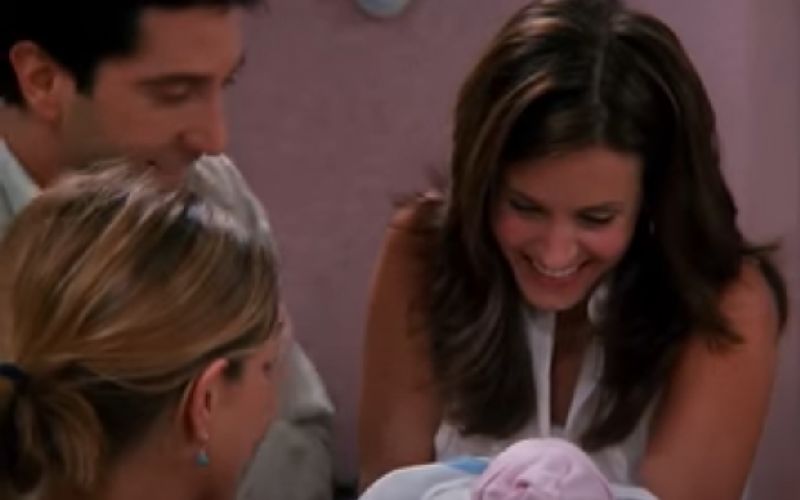 Rachel Green aka Jennifer Aniston's sudden pregnancy in FRIENDS had got all the fans quite excited. One night with Ross and Rachel was carrying his baby. This brought about a significant change in their bond on the show and that got all the fans jumping with joy. However, it was not the best of time for Monica Geller aka Courteney Cox. When Rachel gave birth to her baby girl in the sitcom, Courteney suffered a miscarriage in real life.
In FRIENDS, Monica's character goes through a difficult time in starting a family with Chandler and in real-life too, Courteney went through a lot to become a parent. The actress reportedly suffered almost 7 miscarriages before she could give birth to her daughter. In an old interview with NBC, Courteney had spoken about this phase of her life and had quoted, "That was hard."Sometimes, like I remember one time I just had a miscarriage and Rachel was giving birth. It was like that same time. Oh my God, it was terrible having to be funny."
In another interview with Busy Philips, the actress had shared, "I had a lot of miscarriages, and I don't think that's something that people shouldn't talk about, because … it was unfortunate but it happens. I just think it's important to get things out there so people can realize they're not alone."
Image Source: YouTube