FRIENDS Star Courteney Cox And Isla Fisher Use Gender Swap Filter And You Won't Be Able To Unsee This-VIDEO
FRIENDS actress Courteney Cox is quite active on Instagram and now, the actress shared a clip of herself with long-time friend Isla Fisher using the gender swap filter. Fans are in awe of the actress' sense of humour and many compared her male face to Jared Leto!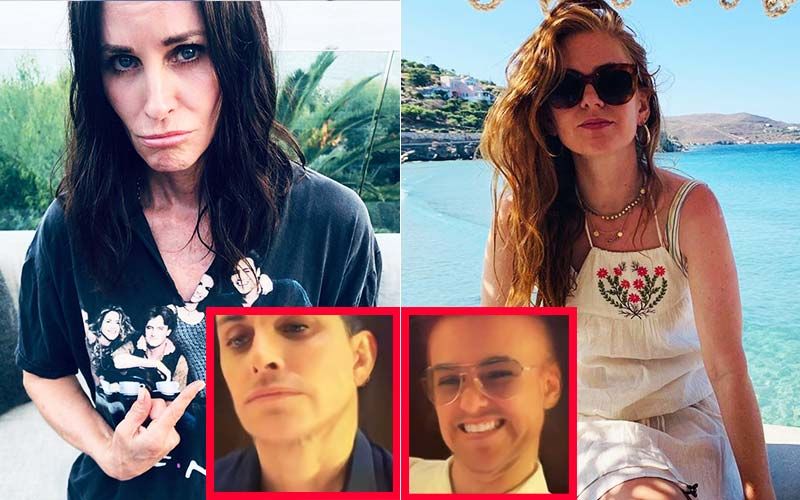 Courteney Cox aka Monica Geller from the popular TV show FRIENDS, joined Instagram in January 2019 and while she may have been late to join the social media site, she already has a huge following of 3.6 million followers on Instagram. The actress has been very active and also recently shared a picture of her reunion with FRIENDS co-stars Matt LeBlanc and Jennifer Aniston. Now, Courteney Cox has shared a hilarious clip of her and Isla Fisher using gender swap filter and the result is something you won't be able to unsee!
Courteney Cox and Isla Fisher are long time friends. Fisher is famously known for the lead role in Confessions Of A Shopaholic. Courteney Cox took to Instagram and shared a video that shows both of them using the gender swap filter. The video is hilarious, to say the least and fans of the actress feel the same way. A look at the comments section shows several fans in awe of the actress' sense of humour and many compared her male face to Jared Leto! Courtney Cox posted the video with the caption, "And we unfortunately meet again.... @islafisher."
In other news, after her picture with FRIENDS co-stars Jennifer Aniston and Matt LeBlanc, Courteney Cox had shared a selfie along with
The Big Bang Theory's Penny, Kaley Cuoco
and fans were going crazy about the crossover. Courteney had captioned the picture as, "Big Bang Friends."
Image Source: Instagram/courteneycoxofficial/islafisher