Friends Star Lisa Kudrow Aka Phoebe Buffay Reveals Her Car Was Searched Every Night After Shoot To Check If She Was Stealing
Actress Lisa Kudrow who is known for her role as Phoebe Buffay in the iconic sitcom Friends reveals her car was searched every night to check if she was stealing from the sets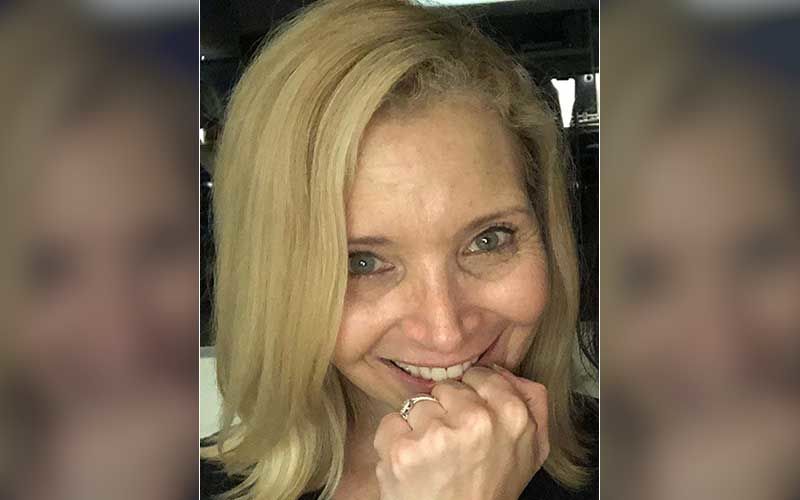 Actress Lisa Kudrow is known for playing the role of Phoebe Buffay in the iconic sitcom Friends. The 90's show managed to win a place in the hearts of many fans worldwide and continues to entertain fans across the globe, even now. Years after the show ended, actress Lisa Kudrow recalls a weird incident from the time on the sets of Friends. Lisa Kudrow aka Phoebe reveals how her car was searched every night to check if she was stealing from the sets.
In an interview with Jimmy Kimmel during his Live From His House show, Lisa Kudrow opened up about how the security rules on the shooting sets of the sitcom Friends were quite strict. The 56-year-old actress recalled an incident where Matthew Perry aka Chandler Bing got his hands on an iconic cookie jar from the sets, as a gift for her. The actress revealed that when Perry gave her the gift, the first thing she asked and said, "'This was so nice – did you get permission?'"
Lisa Kudrow aka Phoebe mentioned that her car was searched every night when she left by the gruesome security team on the sets of the show. Talking about it, Lisa said, "I mean, my car used to get searched every night when I left." Speaking of the cookie jar and her special connection with it, Kudrow mentioned how during the shooting of a scene, years before they were finished, her line was, "Oh! I better get going," but she went on and said, "Oh, good, there's a clock." She revealed how she gestured to that and said, "Oh! Look at the time. I gotta get going." Lisa then revealed how during the shooting, Matthew Perry asked her if she looked at the cookie jar and said the 'look at the time' dialogue.
Image source: Instagram/ Lisa Kudrow