Game Of Thrones: Khaleesi Emilia Clarke Had 'Issues' With The Sexual Assault Scene; Author George RR Martin Criticizes Changes Made To The Original Plot
Reportedly, the release of a new Game of Thrones oral history book, Fire Cannot Kill a Dragon reveals author George RR Martin wasn't happy with the changes made to a consensual scene that showed sexual assault. Emilia Clarke also had 'issues' with the scene in particular. Read On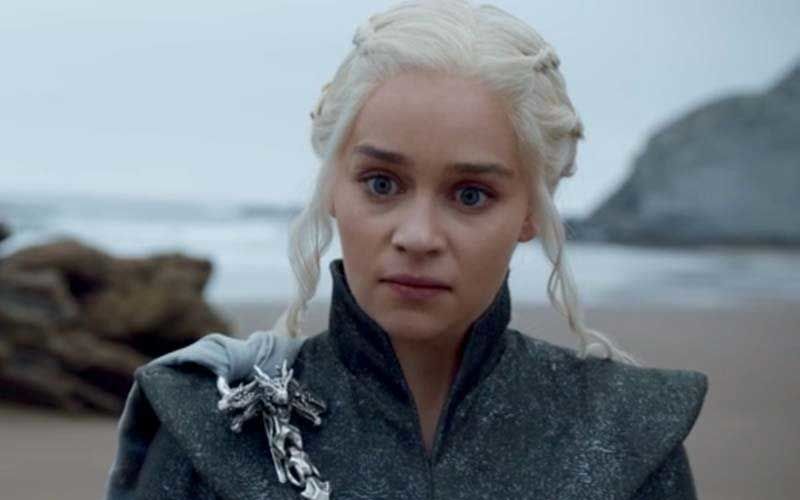 The series Games Of Thrones has garnered itself a huge fan base across the world and many are still crazy about it. GoT has managed to win the hearts of fans with the entertainment and drama it has to offer. Based on the books by author George RR Martin, the series revolves around the 7 Kingdoms, its ruler, dragons, and it was recently that a new oral history book of GoT was released. Reportedly, the release of a new Game of Thrones oral history book, Fire Cannot Kill a Dragon has revealed some interesting new details about the show and its controversial legacy around sexual violence against the women in it.
According to Insider, author George RR Martin slammed the changes made to a consensual scene that showed sexual assault. He mentioned that David Benioff and DB Weiss never discussed with him the changing of important details related to the encounter between Daenerys essayed by Emilia Clarke and Khal Drogo, on their wedding night. Talking about the same, the author said, "It made it worse, not better." Martin felt that the showrunners made it worse and not better as the same scene in the book titled A Song of Ice and Fire saw a clearly consensual scene, between Drogo and his wife, although he assaults her at many occasions later.
In the recently released book, Martin said, "Why did the wedding scene change from the consensual seduction scene ... to the brutal rape of Emilia Clarke? We never discussed it. It made it worse, not better." Benioff then defended the change and explained the need for it. He mentioned how the particular scene saw a girl who is terrified about being married to a barbarian warlord and said how the last thing she wants in the world is to end the wedding night. Benioff explained how the consensual scene didn't work for them entirely.
Meanwhile, Games of Thrones is one of the most-loved series so far and received lots of love over the years.
Image source:YouTube