Justin Bieber and his wife Hailey Baldwin Bieber have been spending time together at their home in Canada amid Coronavirus outbreak. The two have been doing fun activities such as making TikTok videos while quarantining. Justin and Hailey both often share glimpses of what they have been up to during this time. Hailey herself is quite active on social media and keeps fans updated. Moreover, amid lockdown, they also came up with their own show on Facebook called The Biebers on Watch.
Justin and Hailey seem to be animal lovers and have three pets. They own two cats Sushi and Tuna, and a dog named Oscar. Hailey often shares pictures of the cats and seems to really love them. However, it looks like one of her cats scratched her across her midriff, leaving two large red scratch marks on her stomach. While Hailey must love her cats dearly, after being scratched, she shared a picture of her midriff showing the scratch marks and wrote, "cats are little a**holes sometimes'.
Hailey can be seen showing a close up of the marks on her stomach. Take a look at the picture below.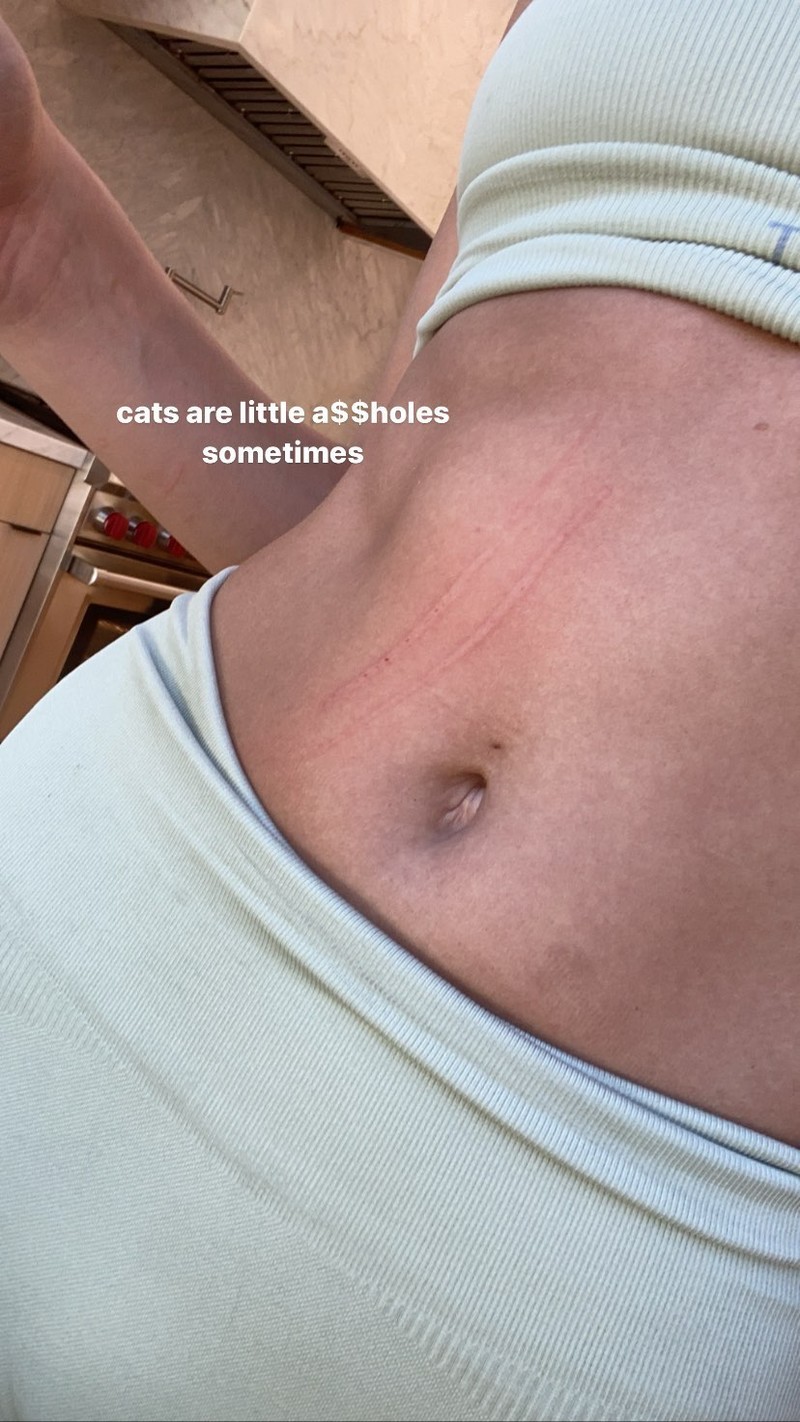 Meanwhile, Justin Bieber had bought the two cats Tuna and Sushi ahead of his wedding to Hailey Baldwin Bieber in September 2019. According to The Hollywood Reporter, he purchased the cats for a whopping amount of 35,000 dollars! One of the cats Sushi had gone missing in February 2020, after which Sandra Lee found her and returned her to Justin.
Image Source: Instagram/haileybieber