Hailey Baldwin Says BS To Fans Connecting Her 'I'll Kill You' Post To Justin Beiber's Ex-Flame Selena Gomez
Justin Beiber's present Hailey Baldwin clears the tiff around her and Justin's past Selena Gomez. Her recent 'I'll Kill You' post got fans thinking that she was hinting at Selena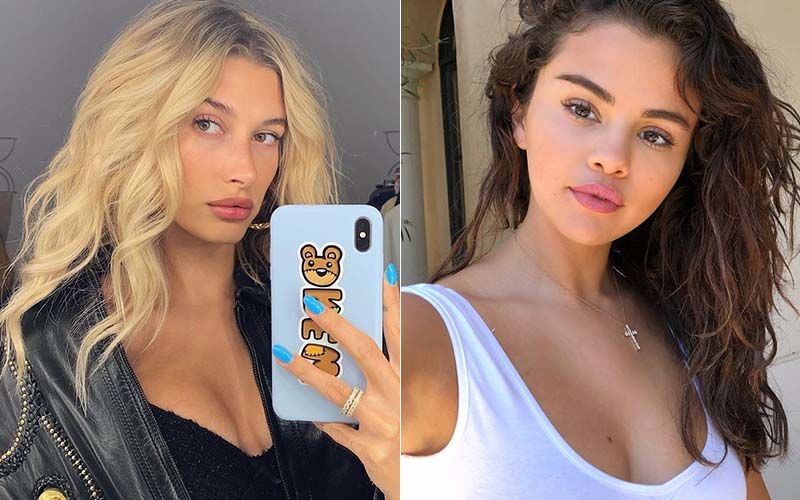 A few days ago, Selena Gomez released her new single, Lose You To Love Me where fans started speculating if this song actually talks about her past relationship with Justin Beiber. However, the day the pop singer released her new single, Justin's wife Hailey Baldwin took to her Instagram story and shared the screenshot of a song, I'll Kill You from Summer Walker. As soon as she shared the post on her story, her fans started speculating if that message was for Justin's ex-flame.
However, Hailey has now responded to the accusations of slamming Selena Gomez by saying it is a 'complete BS'. Hailey has commented on Just Jared Instagram page which is now being deleted from their page. Baldwin said, "Please stop with this nonsense… there is no 'response.' This is complete BS."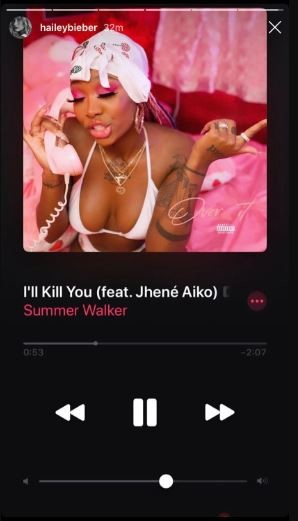 Speaking of her putting up I'll Kill You Post right after the release of Gomez song, one user on Twitter wrote, "I'm not trying to start any drama and I've never talked about Hailey Baldwin before I have neutral feelings for her first, I've never believed the things that Selenators says about her until now, I mean it's not a coincidence to post this story right after the song is dropped"
While there was another one who tweeted, "Selena Gomez released a song (stream for clear skin) about her life experiences w an ex and leaving him behind (Justin Bieber now married to Hailey Baldwin) and like 5 minutes later Hailey Baldwin posted this. It's not the first time she's shaded her and probably not the last."
Meanwhile, Hailey and Justin had a dreamy wedding in South Carolina, leaving us in complete awe. The supermodel and the American pop singer's second wedding was dominating the headlines for a while now and have been serving us with some adorable monochromatic Polaroid pictures.