Halle Berry Shares The Real Reason Why She Is Sporting A Black Eye; Details Inside
Actress Halle Berry is currently busy with her work commitments and is making sure she nails her role in her upcoming film. As the actress recently left fans in a shock as she walked with a black eye, Berry recently took to her social media to share the real reason behind it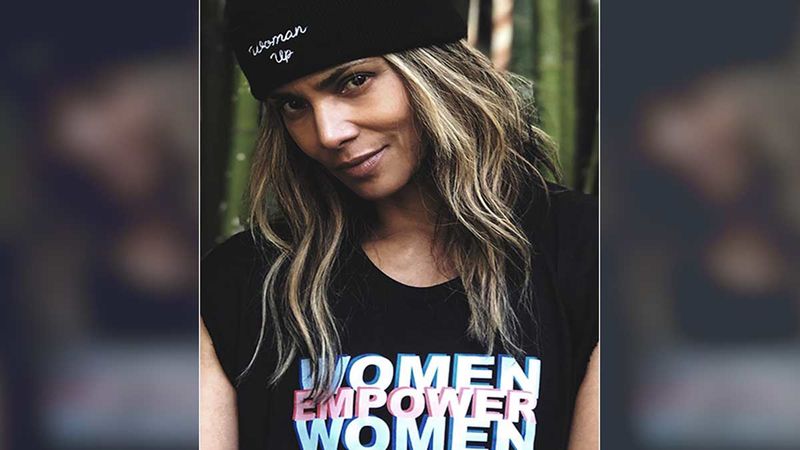 Actress Halle Berry has garnered her fame in Hollywood with her talented acting skills and stellar performances. Berry is the only woman of African American descent to have won the Academy Award for Best Actress for the role she played in the romantic drama Monster's Ball. As the actress is busy gearing up for her next film, a recent black eye picture of her walking on a sidewalk in Jersey left fans in shock. While the fans of Halle were worried about the star, Berry took to her social media to clear the air and reveal the reason behind it.
Halle Berry who has been frequently posting her 'Fitness Friday' posts was on a slight break which left fans worried after a picture of her sporting a black eye circulated on social media. While Halle's black eye picture looked like the actress has gotten involved in a bar fight or many other scenarios related to that, the actress cleared the air that it was just make-up. The Oscar-winning actress is currently marking her directorial debut and the purple swollen eye on a sidewalk in New Jersey was for the character she played in the film. As the actress was gearing up to roll out into the character of her upcoming flick, she clearly proved she is working hard on the film titled Bruised. Also Read:
Fast And Furious 9 Star John Cena Has A Supermarket Named After Him; Fans Say They Can't See It
On November 20, Berry took to her Instagram to share an update about her health. The actress shared a post the read, "Thank you to all the folks that have showered me with love since my injury. It's par for the course when you do your own stunts, and I wouldn't have it any other way. Just know I'm far from tired. I'm wide awake…and just getting started!," and explained to fans that she is all OK after she suffered an injury on the sets. Thanking fans about the love they showered, Halle shared how things turn when you try to pull out your own stunts.
Meanwhile, as Halle Berry shared her look from her upcoming directorial debut Bruised, the actress will be seen playing the character of Jackie 'Justice', a disgraced MMA fighter who was down on her luck and had to deal with much more.
Image source: Instagram/ Halle Berry