HOLLYWOOD'S HOT METER: Sarah Jessica Parker, Kendall Jenner, Charlize Theron, Selena Gomez Or Hilary Duff?
Take a break and learn a bit or two about fashion. Hollywood's hottest divas Kendall Jenner, Sarah Jessica Parker, Charlize Theron, Selena Gomez and Hilary Duff are here to give you some styling lessons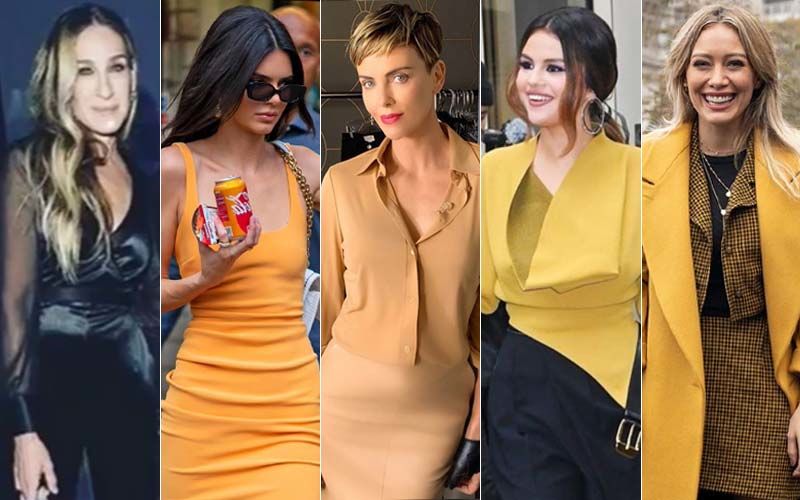 Sarah Jessica Parker in a black deep-neck velvet dress is too good for words. We are so taken back to Sex and The City days. Kendall Jenner in an orange bodycon dress is quite sexy, we must say. Charlize Theron in matching co-ords is too cool! Selena Gomez in black pants and a yellow jacket is such a swagger. Last but not least, Hilary Duff is the classiest of all. Wearing a checkered skirt with a yellow trench coat, she gets 10 on 10 on style-o-meter. Take a look:
Sarah Jessica Parker: One can never go wrong with black!
Kendall Jenner: Orange is the new black, huh?
Charlize Theron: Being the boss lady, it seems!
Selena Gomez: Why so sexy?
Hilary Duff: Best saved for the last. Such a killer outfit this is!
Image Source:- instagram.com/redrealrvvvvv/ charlizeafrica/ gomezlatestnews/ 1marivino/ hilaryduff