INSIDE Ellen DeGeneres' Multi-Million Dollar Estate: A 'Prison' You Would Surely Want To Spend Your Lockdown Days In
Ellen DeGeneres recently revealed she felt like she was in prison when the lockdown started, during a live session. Now, with Ellen being an owner of a multi-million dollar estate, READ ON to know how her prison is from the inside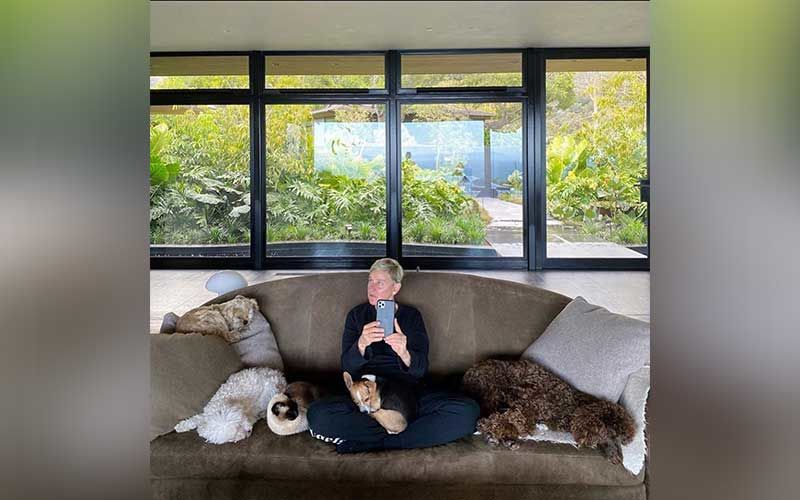 Jennifer Lopez, Justin Bieber, Kylie Jenner, Kim Kardashian and several other Hollywood celebrities are spending their lockdown days in fun, while we all soak ourselves into Netflix and food, at home, with no swimming in the pool during the Summer's or movie screenings in theatres and almost nowhere to go. Many Hollywood celebrities have lavish homes, with super fabulous amenities they are enjoying their quarantine break-in, Ellen DeGeneres revealed she felt like she was in prison in hers, during a live session on Instagram. Now, with Ellen being an owner of a multi-million dollar estate, READ ON to know how her prison is from the inside.
For starters, Ellen DeGeneres main house, the Bali style luxury home situated in Beverly Hills provides all the amenities a normal person would enjoy on a perfect vacation to Indonesia. According to a report in filmdaily.com, Ellen DeGeneres' Beverly Hills main house had an above-ground infinity pool overlooking the Pacific Ocean from a grassy lawn.
Apart from all the beautiful Southern California weather while swimming, the pool is also quite perfect for a person to take swimming laps in. The poolside grounds also feature gardens, contemporary sculpture, and walkways, included with a separate guest house and an exercise room.
Apart from the fascinating view by the pool and the tropical view, the multi-million dollar estate also serves a 5-bed, 10-bath Bali-Lux. The design of the South Pacific style estate sees the use of black limestone, dark oak flooring, wooden ceilings, and open entrances. To top it all, the master bedroom comes in with a walk-in closet for Ellen's lavish sneakers and blazers collection, while the bathroom is the size of a normal bedroom with stunning views. Also Read:
Ellen DeGeneres And Portia De Rossi On The Path Of Separation; Divorce To Cost 500 Million Dollars? Here's The Truth
Talking about where the place where the food is cooked, Ellen DeGeneres' home is a dream come true for anyone who is fond of cooking. The kitchen is large and has all the appliances one needs to prepare from anything like a basic coffee to a five-course restaurant-quality meal. DeGeneres also has a shelf of cookbooks and a clear-pane fridge. Other than this, Ellen's home also features an open floor plan and two walls of books starting literally from the ceilings.
Meanwhile, Ellen DeGeneres's so-called prison also has an indoor/outdoor patio which comes along with seating areas around the fireplace, perfect for ghost stories and enjoying a barbecued s' mores.
Besides being able to afford amenities that a normal person can only dream of, Ellen DeGeneres purchases fixer-upper mansions make sure they are great and sells them with a lot of profit in return. Speaking of fixer-upper mansions, DeGeneres currently owns one Tudor-style home worth 3.1 million dollars, which looks like nothing but a fairytale situated in the middle of a forest.
Image source: Instagram/ Ellen DeGeneres