Iron Man Robert Downey Jr Wins 'Male Movie Star' Award At People's Choice Awards 2019; Thanks Late Stan Lee
The People Choice Awards 2019 event took place last night, where many Hollywood celebrities won the coveted award. With Robert Downey Jr impressing fans with his talented acting skills, Tony Stark aka Iron Man won the Male Movie Star Award at the event that took place in California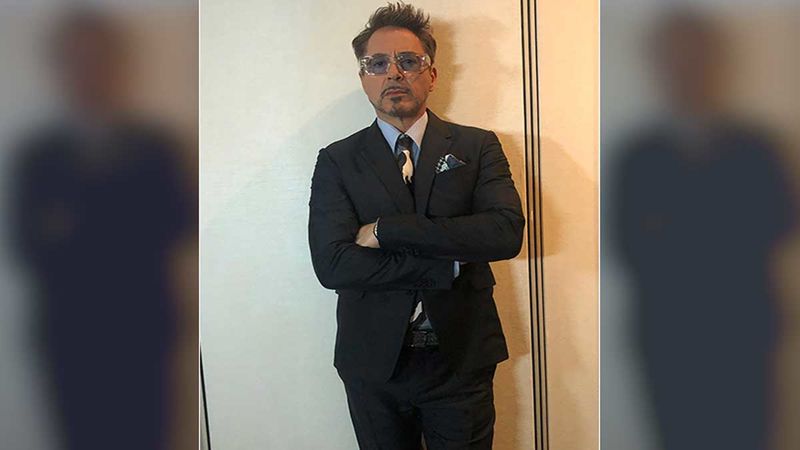 Robert Downey Jr
has garnered his fame by playing the role of Iron Man aka Tony Stark in the Avenger and Marvel movies. Being a marvel superhero, Downey has been winning hearts since the first installment of the Iron Man has been out. The actor is most loved for the fun he adds to his role and his flawless and stellar performances. Like every other Marvel, Avenger and Iron Man fan was heartbroken for the death of Robert's character in Avenger Endgame, the actor bags an award for his performance.
During the recently held 2019 E, People's Choice Awards that took place on November 10, 2019, Robert Downey Jr charmed the audience as he opened the show. Well, while that wasn't enough, during the awards, Rober Downey Jr. received the 'Male Movie Star' Award and 'Action Movie Star' for his performance in the latest Marvel movie, Avenger: Endgame. In a video shared on Instagram by a Downey fan, the actor was spotted receiving his award for his stellar performance. While the makers of Avengers: Endgame left fans in a shock with Robert Downey Jr's death in the film, the fans were heartbroken with the unexpected. Also Read:
Avengers: Endgame - Iron Man Robert Downey Jr To Return To MCU?
Meanwhile, when receiving the award, a gentleman that he is, Robert thanked all and said, "Well look, I just got to come up here and open the show so I'll just say thank you, Disney, thank you, Marvel, thank you Russo brothers and most of all, to the late, great Stan Lee, this is for you, buddy,"
While opening the 2019 E, People's Choice Awards, Downey also spoke about the character of Iron Man aka Tony Stark and addressed the feelings of the audience about the death of his character in Avenger: Endgame. The star also spoke about his upcoming film Dolittle.
The People's Choice Awards 2019 took place at Santa Monica, California on Sunday at 6 p.m West Coast and 9 p.m East Coast.
Image source: Instagram/ Robert Downey Jr