Irrfan Khan Death: Slumdog Millionaire Co-Star Freida Pinto Grieves, 'This One Has Hit Me Hard, A Void That Can Never Be Filled'
Freida Pinto, Irrfan Khan's Slumdog Millionaire co-star took to her social media to grieve the actor's demise. She penned a lengthy heartfelt note saying his death has hit her hard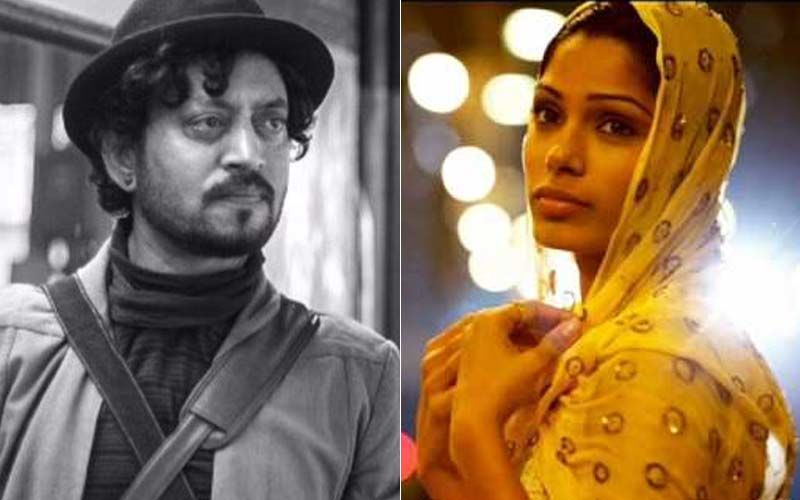 Irrfan Khan, who has been battling with neuroendocrine tumour since 2018, took his last breath today, in Mumbai. The extraordinarily talented actor had not only starred in Bollywood films, but he had also been a famous face down West, having been a part of hit movies such as Slumdog Millionaire, The Namesake, Life Of Pi among others. Freida Pinto, who had worked with Irrfan Khan in Slumdog Millionaire star took to her social media to grieve the actor's demise, and penned a heartfelt note.
Freida Pinto shared a picture of her, Dev Patel, Irrfan Khan and Anil Kapoor holding an award, posing together. In her caption, Freida wrote, "This one has hit me hard. A VOID that can NEVER be filled because there was simply no one like Irrfan Khan. His grace and dignity along with his monumental talent as an artist, actor - a portrayer of humanity in all it's shapes and forms made me not only have deep admiration for him but I instinctively wanted to emulate that grace in my career as well."
Freida also shared about her memories with Irrfan and wrote, "There is a picture from the SAG awards( Irrfan, Dev, me and Anil) that sits on my book shelf in Mumbai and everytime I look at it, I am taken down a memory lane of all things so beautiful and joyous about Slumdog Millionaire and the awards celebrations. And in all of it I have this one beautiful and powerful memory of Irrfan - Unfazed by the glitzy glamour, no matter which Hollywood icon walked past us. Quiet but not silent- his responses to every interviewer were so meaningful and never lacking humour. He was representing India with achingly high levels of grace and dignity. He stood grounded in reality on every world stage, every red carpet- Grateful and so collected! How lucky was I, a complete little mess of a newbie, to have him as a role model!"
Irrfan Khan's last rites were performed in Versova, Mumbai in the presence of family members and a couple of close friends.
Image Source: Instagram/irrfan/freidapinto, Pinterest