As one can't see Iron Man other than Robert Downey Jr or Heath Ledger as Joker, Wolverine is also synonymous with Hollywood superstar Hugh Jackman. Having played the iconic role of Wolverine for 17 long years, Hugh Jackman retired from the role back in 2017 -- much to everyone's dismay. It must have been a tough decision to exit such an acclaimed, iconic part, but the actor believed that it was the right time to go.
Now, Jackman has shared a picture on his Instagram stories, fuelling speculations that he may return to Marvel Cinematic Universe as Wolverine. Interestingly so, Hugh posted two stories back to back, leaving fans confused as well as a little hopeful. The first story was a picture of his wolverine claw that he reposted on his Insta story from Bosslogic, followed by another photo of himself with Marvel Studios head Kevin Feige. The second post sort of added fuel to the fire as it made us all wonder if the actor was planning to make a comeback or even for a cameo role.
Though MCU is full of surprises, fans are awaiting if they are going to make any official statement regarding it.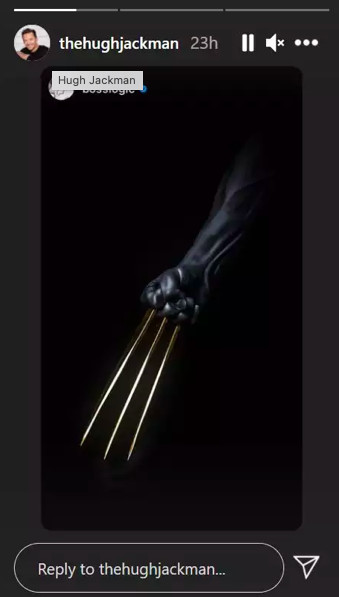 "Every time I saw an Avengers movie, I could just see Wolverine in the middle of all of them like punching them all on the head. But it was like, 'Oh well, that's not gonna happen,'" he said at the time, reported JustJared.com.
Image source: YouTube/ JoBlo Superheroes