Jennifer Aniston- Brad Pitt To Star In A Film Based On Their 'Love Story And Split'? Find Out The Truth Here
A report stated that ex-couple Jennifer Aniston and Brad Pitt were working together on a movie about their marriage. However, Gossip Cop has now busted these claims. Read on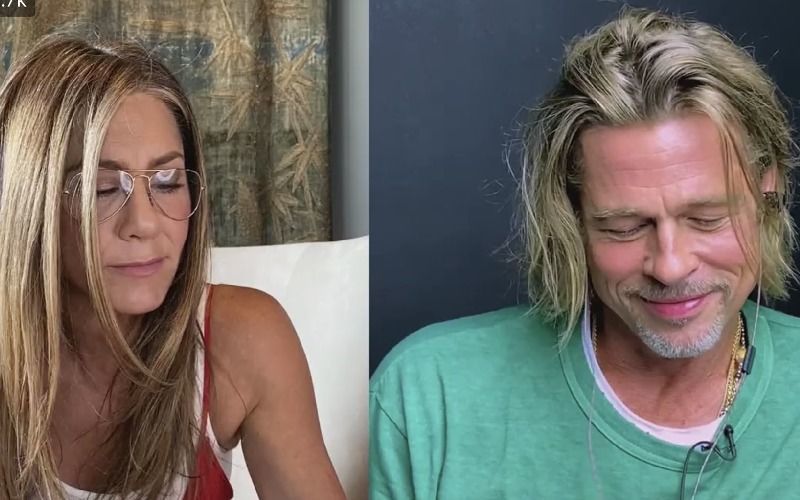 Brad Pitt and Jennifer Aniston were once considered the most loved couple of Hollywood. Their divorce was even more talked about and the speculations about what exactly transpired has been going on for years now. The couple has been the centre of attention for tabloids for a while now and one such publication reported recently that the couple would reveal the details of their marriage and eventual split in an all revealing movie. However, is there any truth to this report?
Last year, Star published a story claiming that ex-couple Jennifer Aniston and Brad Pitt were considering starring in a film that would be based on their love story and split. However, an insider said that there was some reservation about the fact that the film could 'open up old wounds'. The source added however, that Brad insisted they do the film as he thought it would be 'cathartic' for them. The source claims that Brad and Jennifer could be working on several movie ideas that they had from when they owned the production company Plan B Entertainment together.
However, Gossip Cop has busted these claims and stated that if this were in fact true, and if Jennifer and Brad were working on a film together, it would have been covered by almost every major news outlet, and it would have most definitely sent their fans in a frenzy. However, it has been a year since Star published that story, and until now there has been no such news of them working together. Gossip Cop claims it is a 'phony tale'.
Image Source: Twitter/JillianSed