Jennifer Aniston's Doppelganger Leaves Internet In Frenzy; Her Uncanny Resemblance To The Friends Alum Is Too Hard To Miss- Pic INSIDE
Jennifer Aniston's doppelganger is breaking the internet right now due to her looks. The uncanny resemblance of the lady to the Friends alum is unmissable and will leave you speechless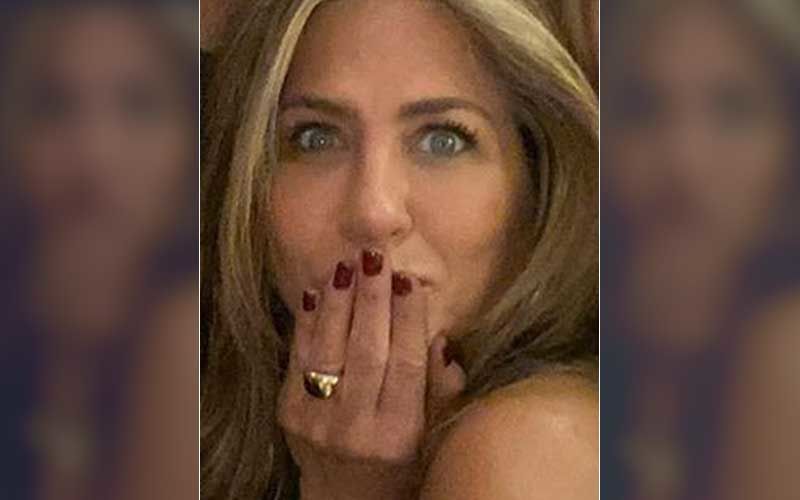 The world loves actress Jennifer Aniston and she has also managed to garner a huge fan base surrounding her. Over the years, Aniston is ruling the hearts of her fans and continues to win many even now with her stellar performances and sassy attitude. As fans love her like crazy, the internet seems to have found Jennifer Aniston's doppelganger. The lady has managed to leave fans in frenzy due to her looks and her uncanny resemblance to the Friends alum is unmissable and will leave you speechless.
On Instagram, a California based hair-stylist named Stephanie Carrillo shared a picture taken by her, with the caption, "I can assure you she is not Jennifer Aniston." Sharing the picture, Stephanie's message to everyone taking a look at the picture was that she can assure that it's not Jennifer Aniston.
The California based hair-stylist shared a picture of Caitlin who looks almost similar to Hollywood actress Jennifer Aniston. Yes, you read that right! Caitlin is a doppelganger of Friends alum Jennifer Aniston shares some striking resemblance with the star. Apart from the new bangs hairdo in the picture that makes her share resemblance to Jennifer Aniston, Caitlin's eye colour, smile and lots more make her look just like the Friends actress.
Image source: Instagram/ Jennifer Aniston