Jennifer Aniston's Ex-Husband Justin Theroux Isn't Following Her On Instagram, We Know Why
Jennifer Aniston recently made her Instagram debut and literally 'broke' the internet. Ex-husband Justin Theroux was among the huge list of celebs who welcome her on social media. But why didn't he follow her?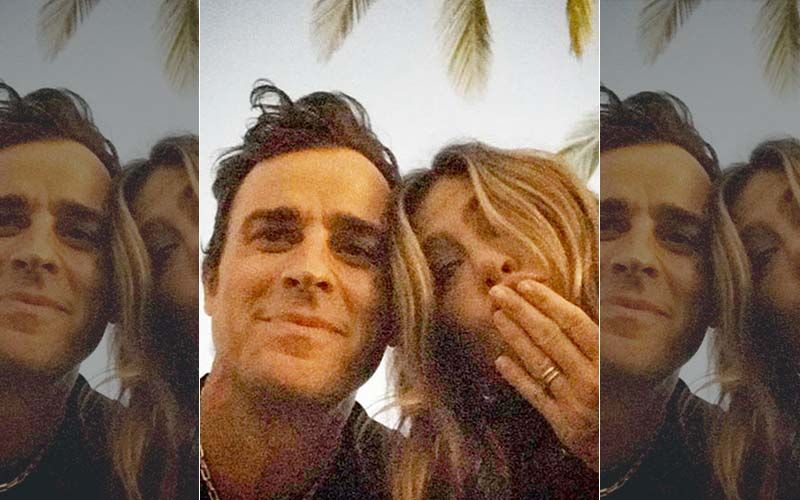 Jennifer Aniston's Instagram debut turned into a great event. Her first post literally broke the internet and she touched 1 Million followers withing a few hours. But this also led to a glitch with fans unable to follow her. Guess, ex-husband Justin Theroux too became a victim of this glitch. He, in a recent interview, revealed that Jennifer texted him to ask why isn't he following her. Perplexed by the question, he figured out the reason - the glitch.
On Entertainment Tonight, Justin revealed about this incident and said, "She actually texted me. She said, 'You haven't followed me,' and I said, 'Of course I followed you!' and she's like, 'No you haven't!'" he recalled. "I realized I was one of the people caught in the glitch. So, I had followed, commented." Justin was among the long list of celebrities who welcomed Jennifer to Instagram by commenting on her first post. It is natural that he would hit the follow button too, but guess, technology played a game. (
Also Read:
FRIENDS: Jennifer Aniston And Reese Witherspoon Recreate The Scene When They Fought Over Ross - Watch Video)
Justin and Jennifer married in 2015 and went for a divorce in the year 2018. However, they remain to be great friends. In one of his interviews, Justin had spoken about their separation and called it the most 'smooth' split ever. "The good news is that was probably the most—I'm choosing my words really carefully—it was kind of the most gentle separation, in that there was no animosity," he had quoted to New York Times.
Before Justin, Jennifer was married to Brad Pitt. She remains to be good friends with him too. In fact, whispers are being heard that there are some sparks flying between the too again. Well, alright!
Image Source: Instagram/justintheroux