Jennifer Lopez Wants To Marry Alex Rodriguez As Soon As Coronavirus Threat Is Over As It Was All Planned And Paid For-Reports
With the COVID-19 pandemic taking lives across the world, Jennifer Lopez and fiancé Alex Rodriguez's summer wedding plans have been stalled currently. According to the latest reports, JLo wants to marry A-Rod soon after everything settles down related to the Coronavirus pandemic as it was all planned and paid for. Read On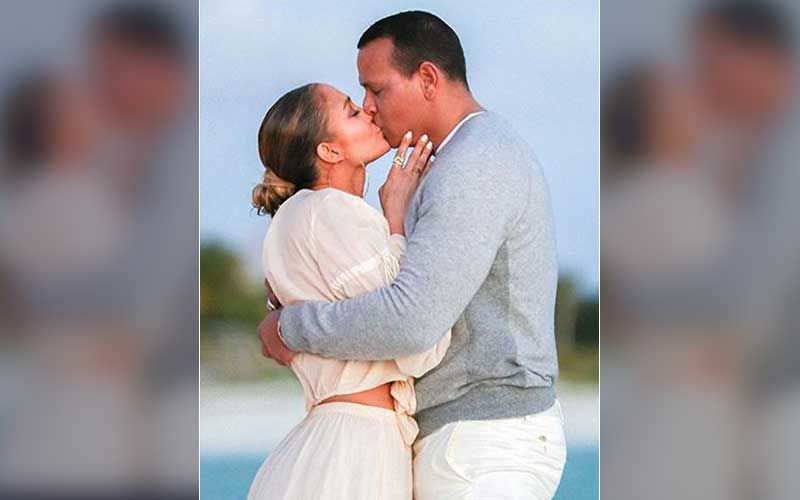 The COVID-19 has been affecting everything worldwide as countries stick together and fight in the war against the virus. With the virus spreading in masses all across the world, many countries have announced a lockdown in order to ensure social distancing. As Jennifer Lopez and fiancé, Alex Rodriguez's summer wedding plans have been stalled due to the pandemic, according to the latest reports, JLo wants to marry A-Rod soon after everything settles down as it was all planned and paid for.
As Jennifer Lopez was all set to walk down the aisle and marry Alex Rodriguez in a summer wedding, according to reports in Us Weekly, a source revealed that JLo wants to marry ARod shortly after things go normal and said, "But J.Lo wants to marry A-Rod shortly after things go back to normal." As per the source in the report, the wedding was all planned out and paid for and the couple has to postpone it due to the COVID-19 pandemic. The source said, "It was all planned out and paid for. They obviously had to postpone it due to Coronavirus."
With Jennifer and Alex eager to tie the knot as soon as possible, the source added, "She wants to marry him and celebrate their love in front of her family and close friends." The source revealed that the rush is because JLo wants to marry Alex and celebrate their love in front of family and friends. Talking about the wedding lately and when it will take place, in a FaceTime with Ellen DeGeneres, on The Ellen Show, Jennifer revealed that she is not sure when her rescheduled wedding will happen and mentioned how Alex and she are just waiting like the rest of the world to see what the next steps will be.
Image source: Instagram/ Jennifer Lopez