Johnny Depp Makes FIRST Public Appearance After Legal Battle With Ex-Wife Amber Heard! Actor's Film 'Jeanne du Barry' Receives 7-Min Standing Ovation At Cannes 2023
Johnny Depp is starring in his comeback film Jeanne du Barry which features him playing King Louis XV in the French biographical film directed by Maiwenn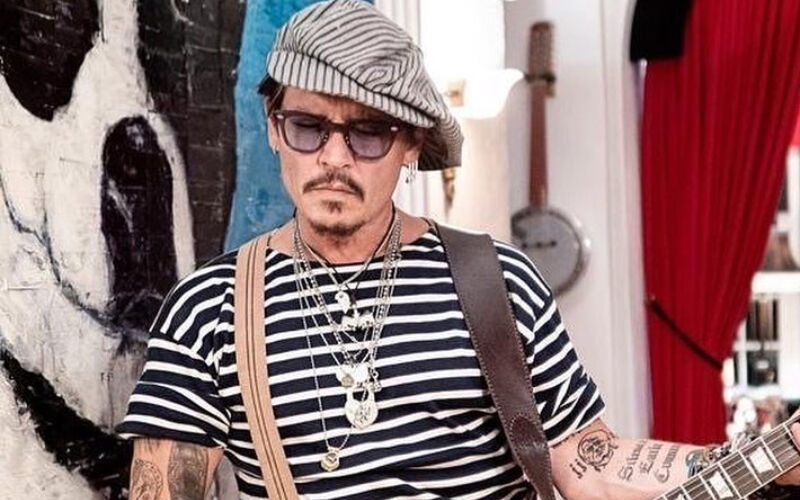 Johnny Depp and his fans have been waiting for his comeback after a long and taxing legal trial with his former wife Amber Heard. While the actor has been out of the public eye for years now, his comeback film has gained much traction across the globe.
Having premiered at the 76th Cannes Film Festival this year, the movie received a seven-minute standing ovation.
For those unaware, Johnny Depp is starring in his comeback film Jeanne du Barry. The 59-year-old actor plays King Louis XV in the French biographical film directed by Maiwenn. And if we are to go by the latest reports, videos from the premiere are to be believed, the movie is a colossal hit.
Depp made his first public appearance at Cannes 2023. The actor and the team of Jeanne du Barry were left emotional following the premiere of the upcoming film as it went on to receive a seven-minute standing ovation.
Apart from Johnny Depp, even filmmaker Maiween, who also plays the leading lady could not hold back her tears. "I want to share this moment with my lover, with my producer, with Le Pacte. It was a production that was difficult to finance … and I want to share this moment with all my team across the theatre," she stated after the premiere.
Jeanne du Barry marks Johnny's biggest acting comeback after the public legal battle against ex Amber Heard. While the court sided with the actor majorly, he still hasn't made any Hollywood moves till now.
Image Source: Twitter