Johnny Depp Resigns From Warner Bros; Fans Trend #JusticeForJohnnyDepp And DEMAND Sacking Of Amber Heard From Aquaman
After the UK court announced the verdict on Johnny Depp and Amber Heard's divorce case, Warner Bros has asked the actor to resign from Fantastic Beasts 3. Disappointed fans now trend justice for Depp and his ex-wife's name to be removed from Aquaman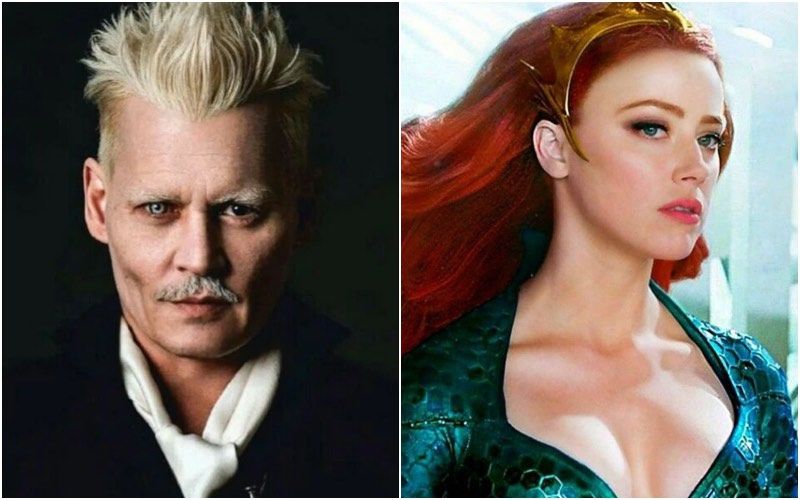 Johnny Depp who essays the role of a megalomania Grindelwald has exited the Fantastic Beasts franchise following his failed libel case against The Sun tabloid newspaper for a 2018 article that labelled him a 'wife-beater.' He took to his Instagram account and issued an official statement, saying that his announcement came 'In light of recent events.' As Johnny Depp's name was pulled out from Warner Bros' Fantastic Beasts, disappointed fans expressed their rage and demanded justice as they started trending #JusticeForJohnnyDepp. That's not it, they even want the production house to remove Amber Heard from the sequel of Aquaman where he played the role of Mera.
Before we talk about what the netizens are saying about development, an excerpt of the note read, "Secondly, I wish to let you know that I have been asked to resign by Warner Bros. from my role as Grindelwald in Fantastic Beasts and I have respected and agreed to that request." Having said this, many are blaming Amber for Johnny's loss who will not only lose Fantastic Beasts but also the iconic role of Jack Sparrow in the Pirates Of The Caribbean franchise. Some are even saying that Fantastic Beasts and Pirates Of The Caribbean cannot be without Johnny Depp and hence, they want the production who is backing both the movies to sack Amber from Aquaman, also starring Jason Momoa.
After all this, a fan tweeted, "100% boycotted. WarnerBros. knew of these 'allegations' before casting Johnny Depp, but still chose to cast him. Have they seen and listened to all the content of Amber Heard abusing Johnny? They should sack her from Aquaman to make their stance seem genuine, smh."
Johnny depp didn't lose Warner Bros. Warner Bros Lose Johnny depp #JusticeForJohnnyDepp pic.twitter.com/nbca6xIWMD

— ᵃ ᵖʳᵒᵐⁱˢᵉ ᵒᶠ ʳᵉᵈᵉᵐᵖᵗⁱᵒⁿ 💫 (@sparrhoe) November 7, 2020
No Johnny no Pirates
No Johnny no Fantastic Beasts#JusticeForJohnnyDepp pic.twitter.com/GT1UXOEeij

— Johnny Depp Love (@JohnnyDeppLoveo) November 7, 2020
Amber Heard is a fucking abuser. Now Johnny Depp is about to lose his career due to domestic violence. he lost two iconic roles due to Amber Heard.
Fuck Amber Heard. we will not stop until Johnny Depp gets justice#JusticeForJohnnyDepp #AmberHeardIsAnAbuser

RT and share pic.twitter.com/R44EinZ1se

— The Devil (@Geek_Man_) November 6, 2020
Johnny Depp was yelled at, beaten, mutilated, tortured, falsely accused by his abuser of crimes commited against him, he lost jobs, almost lost his life & is fighting for his reputation against a system that glorifies female abusers like Amber Heard. NEVER FORGET, NEVER FORGIVE.

— never forget, never forgive (@depphead_) November 6, 2020
Image source: Twitter/ Geek_Man_/ pinterest