Johnny Depp's Ex-agent Christian Carino Claims Amber Heard Did Not LOVE Elon Musk, Emails Reveal SHOCKING New Details!
The $100 million defamation lawsuit between Johnny Depp and Amber Heard has taken a new turn as Johnny Depp's ex-agent Christian Carino made shocking new claims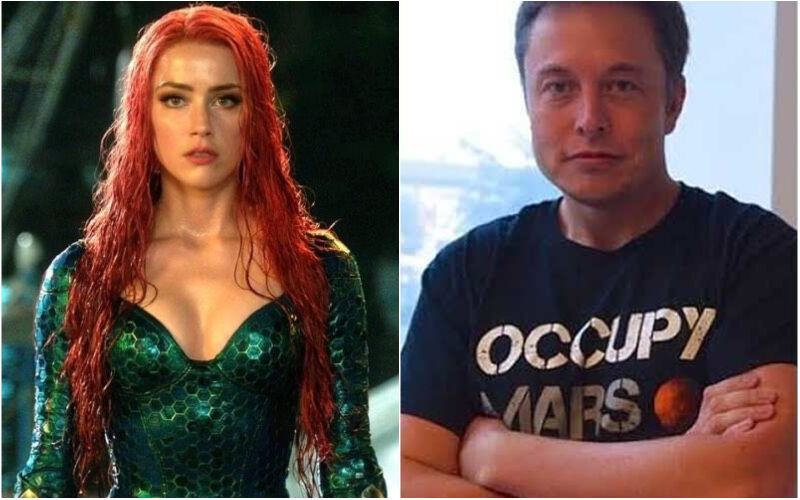 The $100 million defamation lawsuit between Johnny Depp and Amber Heard has grabbed everyone's attention and several new angles have now cropped up in the case.

Now, in a rather shocking turn of events, Elon Musk's name has also been dragged every time, Johnny Depp and Amber Heard's relationship is being discussed. The Tesla boss is once again in the gossip pages as the former husband and wife face each other in a Virginia court for a $50 million defamation trial.
Several reports also suggested that Musk would appear in the court to give his testimony from Heard's side as he had a romantic relationship with the 36-year-old actress.
Though that did not seem to happen, Depp's ex-agent Christian Carino has shared something interesting in court regarding Heard and the new Twitter owner's romance. He claimed that she was not "in love with him".
For the unversed, Amber Heard and Elon Musk had a very brief romance, and it seemed to have a lasting impact.
Depp has accused his ex-wife of having a relationship with SpaceX's chief engineer while she was married to him. In court documents, he has also alleged that 'The Rum Diary' actress had a threesome with Musk and model-actress Cara Delevingne in 2016 when he was in Australia for a film shooting.
Now, Depp's ex-agent Christian Carino's pre-recorded video deposition played in the court has given a new twist to the case. The talent agent with the mega-agency CAA confirmed that the actress and Musk dated each other for some time.
When he was questioned if Heard began her relationship with Musk "immediately after Johnny Depp", Carino responded in the affirmative.
In an email, which was sent in August 2017, Heard had told Carino, "Dealing with a breakup. I hate when things go public. See I'm so sad." The agent stated that he believed the mail was about Musk. In the mail, he told Heard: "You weren't in love with him. You told me 1,000 times you were just feeling space," before asking her, "Why would you be sad if you weren't in love with him to begin with?"
Meanwhile, one of Depp's attorneys questioned him, "By him you're referring to who?" Carino replied: "Elon". Another email from Heard showed her saying, "I know but I wanted time to grieve and recover in my own time." "I hate that, yet again a man lets me fall on the spikes by myself," she wrote in another mail in the same conversation.
Later in the mail, Carino asked, "How so?" Heard added: "They're mad at me for leaving them and put things like this out there," apparently referring to the story going public. The agent suggested: "You could avoid all this if you stop dating uber famous people."
When asked to clarify his suggestion in court, he said he advised her that "if you don't like being in the press about your personal life don't date people that are famous."
Besides, in his deposition, Carino has also claimed that even after she filed for divorce from Depp and began dating Musk, Heard wanted to go back to the 58-year-old actor. She sent an email to Carino in July of that year that read: "It's so f**ked up I just want to tell him that what they're telling him isn't true." Another mail from her said "Please tell him I love him."
Reportedly, Heard kept meeting him even after getting a temporary restraining order against Depp.
She emailed Carino in August 2017, saying, "I've written so many notes, can you give him one? I don't know how or where to start. Finally, I am single, clear in my heart and mind. I just want him to know I loved him." In June 2018, six months before writing the Washington Post op-ed that eventually led to the current trial, Heard sent a message to the agent, claiming: "God I miss him."
Image Source: Instagram