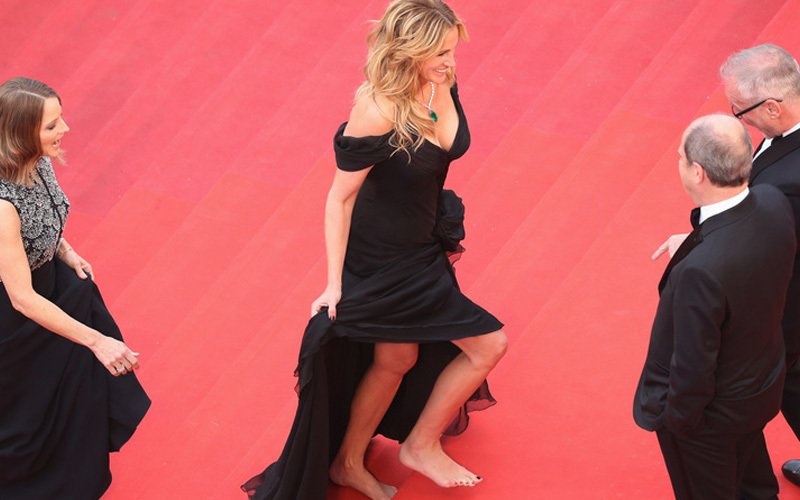 Your browser does not support the video tag.
The who's who of Hollywood is at Cannes. Julia Roberts made a stunning statement with her barefoot look as she walked the red carpet at Cannes this year. She looked stunning in a black ensemble.




Julia and her Money Monster co-star George Clooney, and director Jodie Foster made their red carpet appearance together. Flanking Clooney was his wife Amal Clooney.




Just as Julia reached the stairs, she demurely slipped off her footwear and climbed the famed stairs.

Amal struggled – gracefully – to make it to the top of the stairs as proof of walking with heels being a bad idea.




Is Julia's barefoot appearance response to last year's flatgate at Cannes, when it was rumoured that a group of women were denied entry into Cannes because they weren't wearing heels?



Image Source: vox