Justin Bieber Gets 'Forever' Inked; Flaunts Massive New Neck Tattoo
After teasing his fans about his new neck tattoo, Justin Bieber has finally unveiled his on his Instagram handle. The Baby singer has got two large flying birds with Forever inked on the neck. Check out his new post below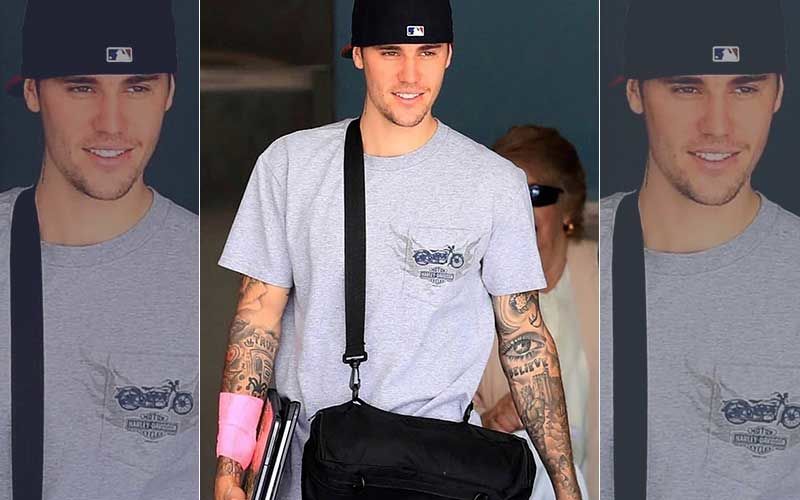 Justin Bieber left his fans wondering 'what was on his neck?' when he was spotted leaving church on Wednesday night with wife Hailey Bieber. Wearing a white hoodie, the Sorry singer gives his fans peek-a-boo of a large bird on his neck as he covered his head with the hoodie. Justin Bieber and his wife Hailey has been sending their fans into a tizzy every time they post drool-worthy pictures together. Remember their thanksgiving treat to their followers?
Justin Bieber took to Instagram accepted his fans' request to show off what he actually has on his next. A few hours ago, I Don't Care the singer finally gave us a glimpse of his new tattoo. Before posting the picture, Justin teased his fans in his Insta story asking them, "I got a new tattoo do you want to see it? Now the actor has finally unveiled his new tattoo. The singer has inked two flying birds with Forever below them. Check out the post: (ALSO READ: Justin Bieber Now Has Bubblegum Pink Hair; The Internet Is Going Gaga Over His New Hairdo)



He captioned it post, "Forever thanks!" Meanwhile, Justin and Hailey have been posting lovey-dovey pictures together.
On November 23, Hailey posted an adorable birthday wish on his wife's birthday. Hinting his fans about them welcoming 'babies next season', he wrote, Hailey turns him on in every way. Justin posted a collage of two pictures- one of them Hailey's in wedding trousseau and other sees them locking lips at their wedding. Captioning the photo, Bieber wrote, "Happy birthday babes! You make me want to be better everyday! The way you live you life is so attractive.. ps you turn me on in every way next season BABIES"
Images Soure: Instagram/justinbieber