Kanye West Lets Daughter North West Wear A Nose Ring, But Not Makeup; Leaves Wendy Williams Confused
Kim Kardashian and Kanye West's daughter North West was seen sporting the septum ring recently and now, talk show host Wendy Williams cannot understand why Kanye would let her wear a septum ring when she cannot wear makeup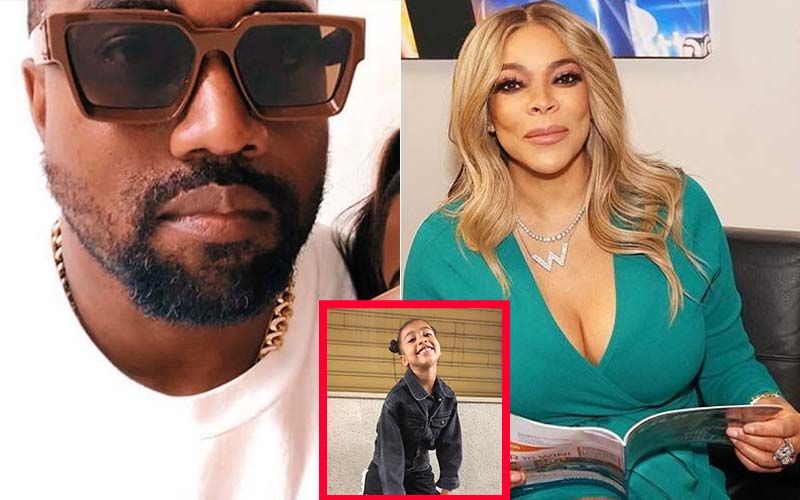 Kanye West and Kim Kardashian's firstborn North West is one fashionista already and can be frequently seen donning the coolest looks! While her mother Kim Kardashian has her own makeup line, Kim had revealed in September that Kanye won't let North use makeup until she is a bit older. She had told E! News of the no-makeup policy and said that while she would let her use makeup sometimes, her leniency got her in trouble with Kanye, and since then, it was no more makeup. Now, talk show host Wendy Williams cannot understand why Kanye would let her wear a septum ring when she cannot wear makeup.
Recently, Kim Kardashian and Kanye West's daughter North West had been spotting sporting a septum ring. Wendy Williams, on her Hot Topics segment on Tuesday, questioned how he would allow North to wear a septum, but no makeup. Hollywood Life quoted Wendy saying, "He (Kanye) doesn't want his daughter wearing makeup, but she can wear a full-on nose ring? So, where are we going with this?" We wonder what Kanye West has to say about this? However, it is not the first time that North has worn nose jewelry and had worn a nose ring at her grandmother's 85th birthday party.
ALSO READ: Kim Kardashian's Daughter 'Chi Chi' Sports The Coolest Pair Of Shades; Makes A Statement In The Kid-Size Sunglasses
Meanwhile, Kim Kardashian recently took to Instagram to post a picture of her daughter Chicago, in which she can be seen donning the cutest tiny-sized sunglasses. While Kim is often sporting the coolest of shades, we thought her daughter stole the show!
Image Source: Instagram/kanyew.est/kimkardashian/wendyshow