Kate Hudson On Her On-Screen Kisses With Matthew McConaughey; Feels They Could Have Been 'Better'
Kate Hudson opened up about her on-screen kisses with co-star Matthew McConaughey, during a conversation with Gwyneth Paltrow. The actress admitted that her fan-favourite on-screen kisses with her Fool's Gold co-star could have used some improvement. Read On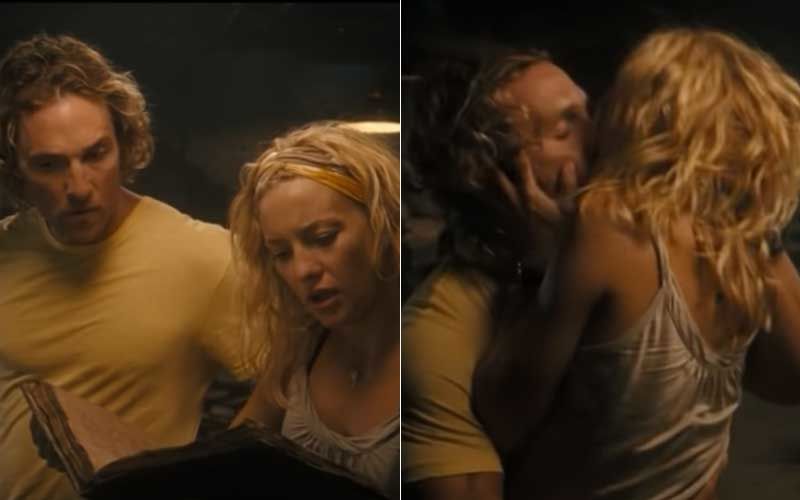 Kate Hudson and Matthew McConaughey have garnered a huge fan base surrounding them, thanks to all their epic on-screen kisses that were nothing less than magical for fans. They are rom-com goals and have so far co-starred in 2003 film How to Lose a Guy in 10 Days and 2008 film Fool' Gold. Now, while at home, during a conversation with Gwyneth Paltrow, Kate Hudson opened up about her on-screen kisses with co-star Matthew McConaughey. The actress admitted that her fan-favourite on-screen kisses with her Fool's Gold co-star could have used some improvement. Read On
On October 13, the Fool's Gold actress appeared on Iron Man actress Gwyneth Paltrow's Goop podcast and spoke about all the best kisses of her career. Speaking to Paltrow about the best kisses of her career, Kate said, "Honestly, I feel like I kind of haven't had the best kissers," and expressed how she feels she hasn't had the best kissers. The 41-year-old actress added, "I feel like I should have had better ones."
As the actress went on to share and explained why even McConaughey did not pass the test, and she continued, "Every time I kiss McConaughey, I mean, it's like there's just something happening and there's like snot or wind." Hudson laughed about it and mentioned how there was always something happening when she and McConaughey kissed. Kate added, " Like when we were kissing, like in the end of Fool's Gold, we're like in the ocean, we had the plane crash, he just had snot all over his face."
Meanwhile, as Kate Hudson shared some details about her on-screen kisses with her co-stars, Gwyneth Paltrow aka Pepper Potts also opened up about her kiss with Robert Downey Jr in Iron Man. Well, speaking of Kate Hudson's kisses, looks like they were mostly just Hollywood magic and nothing more than that.
Image source: YouTube/ Movieclips