Keeping Up With The Kardashians To Have A Spin-Off As Kendall Jenner Gets Set To Launch Her Twin Brother
Kendall Jenner is all set to bring her fraternal twin brother into the spotlight by launching a new show with her twin brother Kirby Jenner. It is said the show will be titled as Kirby Jenner which is reported to be a spinoff to Keeping Up With the Kardashians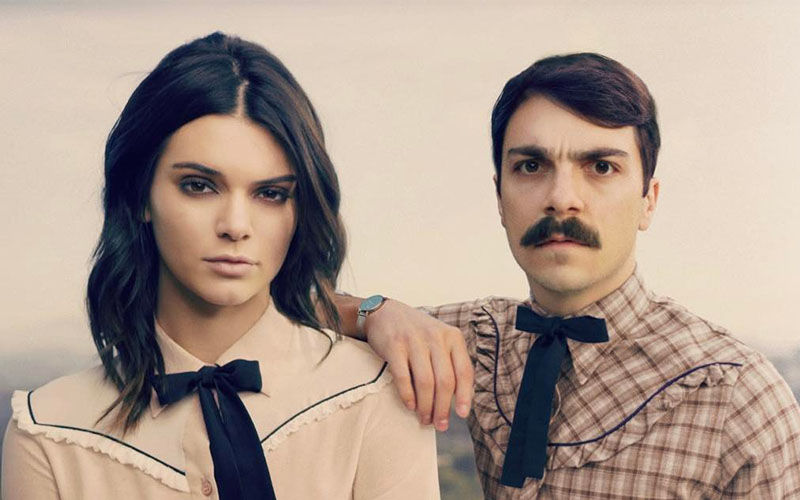 Hollywood is dominated or should we say it is run by Kardashians and Jenners. From their reality show, Keeping Up With The Kardashians to KarJenner's Instagram accounts, everything about them directly makes headlines and why not? However, as Kim, Khloe and Kourtney Kardashian's show, Keeping Up With The Kardashians is already a huge hit, now we have learned that they are now planning to get a spinoff and that is titled as Kirby Jenner, all thanks to his twin sister Kendall Jenner. In case you guys are not aware of it, (HOW?!) Kirby Jenner is a twin brother to Kendall and Kylie Jenner and son to Kris Jenner.
According to E! News, Kendall is gearing up to bring her brother into the spotlight by launching a new show her twin brother Kirby Jenner. It is said the show will give a glimpse about Kirby Jenner's life who rose to fame after sharing numerous spoof photos of himself posing beside his sisters – Kendall, Kylie Jenner, Kim Kardashians and mommy Kris Jenner. Kirby Jenner is set to premiere on the mobile video platform Quibi in 2020. Kendall was quoted by the portal saying in a press release, "I'm thrilled that Quibi viewers will get an inside look at the life of my twin brother and he'll finally have the opportunity to shine in this series."
Kirby Jenner's Instagram feed will surely make you laugh aloud. His posts with his sisters are pretty creative and hilarious. Meanwhile, Keeping Up With The Kardashians bagged the Best Reality Show of 2019 at the People's Choice Awards. An Elated Kris Jenner took to her Instagram account and shared a thank you note for her fans and followers, she wrote, "Thank you so so much to everyone who voted for us to win the Best Reality Show of 2019 at the People's Choice Awards!! We love you guys!! Thank you for watching all these years and for joining us on this amazing journey! #PCAs #PCAs2019 #PeoplesChoiceAwards @peopleschoice @KUWTK"
Are you guys ready for Kirby Jenner show?
Image source: Instagram/ kirbyjenner