Kendall Jenner Reacts To Claims That She Photoshopped A Pic Of Her Protesting At Black Lives Matter Rally; Says 'I Did Not Post This'
Amidst the nationwide Black Lives Matter protests in the US, Kendall Jenner was accused of photoshopping a picture of her protesting and now the model reacts and responds to the claims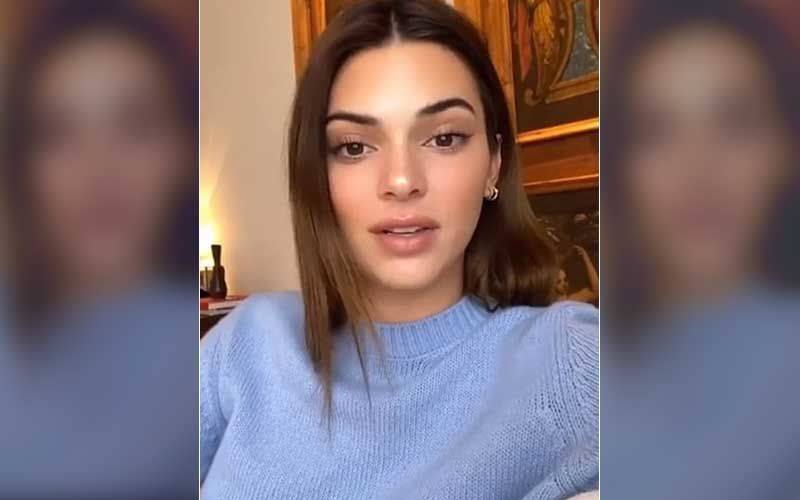 Currently, just like all of us, Keeping Up With The Kardashians star and international model Kendall Jenner is at home and enjoying the most of her quarantine break. In the meantime, during the lockdown, Kendall is also making sure she keeps her fans updated about what's going on in her life through social media. Since the past few days, as the death of African American man named George Floyd has sparked nationwide protests in the US, as Kendall Jenner was accused of photoshopping a picture of her protesting, the model reacts and responds to the claims.
Taking to her official Twitter handle, Kendall tweeted, "this is photoshopped by someone. I DID NOT post this ." The model re-tweeted sharing the tweet that features a picture of her holding the sign #BlackLivesMatter. As Kendall was being accused by the Twitterati for photoshopping a picture of her holding the sign extending her support and showing her presence in a protest, the reality TV star clarified that she has not photoshopped her picture protesting.
For the unversed, a picture of Kendall Jenner has been making rounds on the internet since a couple of days now. The picture features the model standing holding a sign that reads '#BlackLivesMatter' proving Kendall participated in a protest. As the picture of the model standing in the heat was circulated online, the netizens caught the photoshop all because of a shadow that sees a woman who's just held up her hands high without the signboard.
Check out the tweets made by social media users:
Image source: Instagram