Khloe Kardashian Addresses Reconciliation Rumours With Ex Tristan Thompson After Fan Asks If They're Back Together
With rumours about Khloe Kardashian reconciling with her ex Tristan Thompson, Khloe has now responded to a fan who asked if they are back together. Read on to find out what she replied!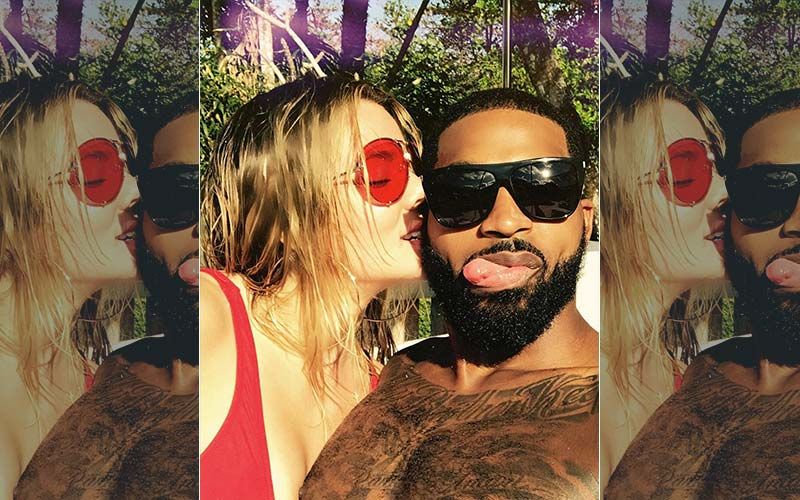 Khloe Kardashian and her ex Tristan Thompson's relationship has often been a hot topic of discussion, especially recently, with several reports claiming that Tristan is trying his best to in Khloe back again. Khloe and Tristan had been dating for over two years and also have a daughter together, that they welcomed in 2018- True Thompson. After reports of him cheating on Khloe, the two broke up in 2019, and since then Khloe has always maintained that the two of them are 'co-parenting'.
Now, Khloe shared a new picture on her Instagram handle. The picture shows the Keeping Up With The Kardashians star holding her baby True Thompson, while they wear matching PJ's. She captioned the picture, "The only thing I need you to remember is how much your daddy and I love you!" True's father and Khloe's ex Tristan replied on the snap with heart emojis. After that, a fan asked, "Does this mean there back together." Clearly, a lot of people wanted to know the answer to this question.
Khloe replied and wrote, "It means her parents love her beyond measure." Take a look: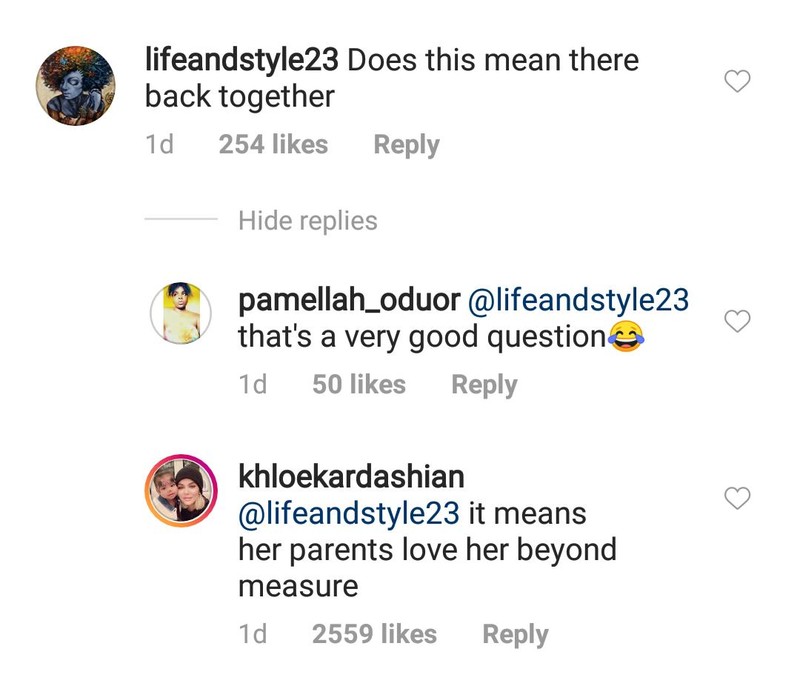 Even earlier, many fans were left curious after Tristan Thompson dropped a few flirty comments for Khloe on Instagram. In an episode of Keeping Up With The Kardashians, Khloe had talked about co-parenting and said, "I want us to have a healthy, kind and, yes, a loving relationship where True can see her mom and dad hug each other when we see each other."
Image Source: Instagram/khloekardashian